Jen Gressett is a graphic designer, copywriter, and photo editor from Boulder, Colorado, who was looking for a home to call her own for herself and her teenager after her 18-year marriage came to an end.
Bumpy Start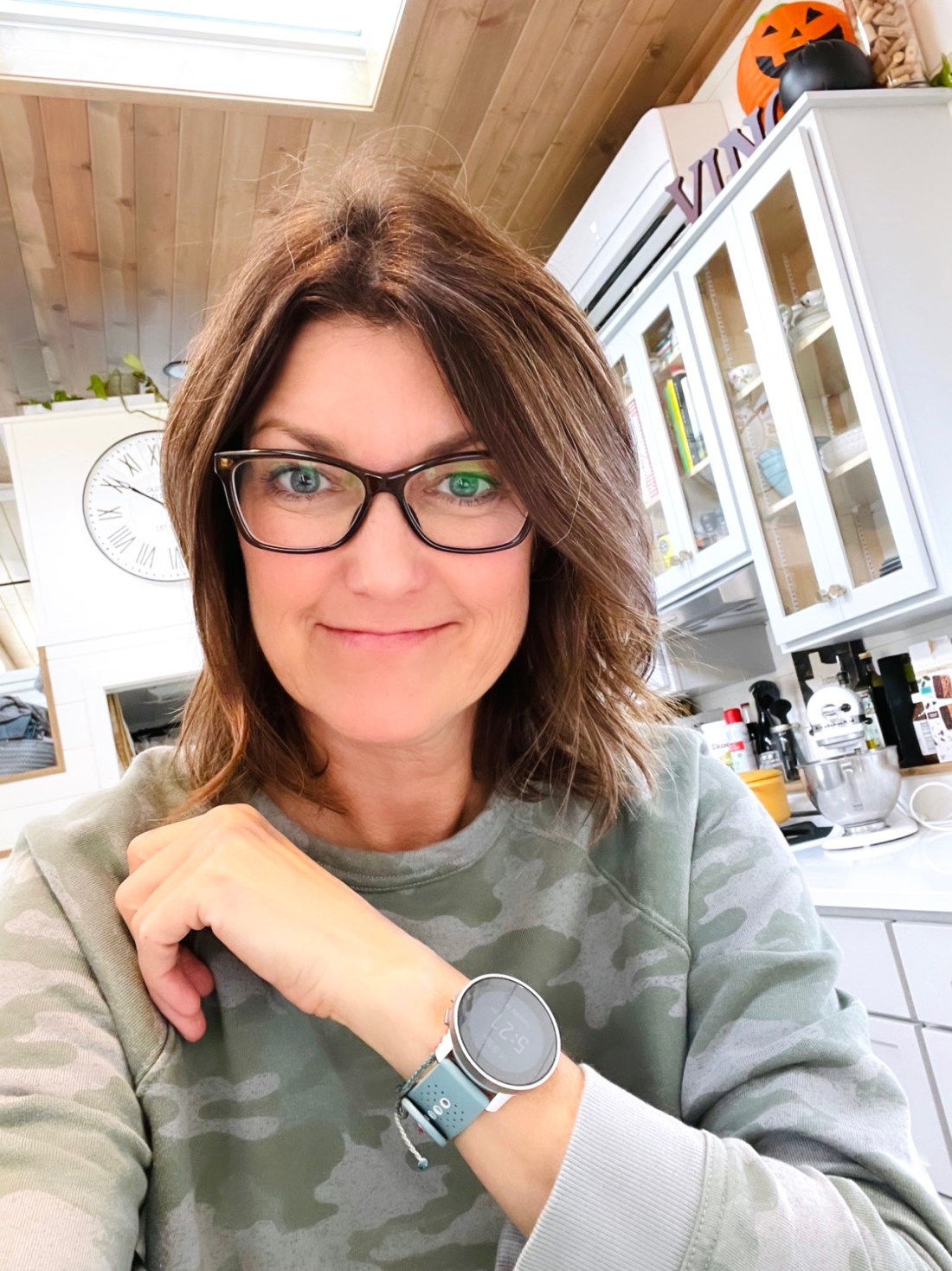 Knowing she wanted to stay in her affluent community but being unable to afford a new home on a single mother's budget, she decided to think outside the square. That was when Jen recalled seeing a tiny house on social media with all the features and aesthetic appeal of a modern farmhouse, such as shiplap, a gourmet kitchen, an abundance of storage, and beautiful natural light. It was at that moment Jen knew what she wanted to do. She decided to purchase a tiny house.
After conducting plenty of research, Jen enlisted the services of a man who offered to build the home and pair her with a tiny house land host with a budget of under $100,000.
However, after purchasing a pre-made shell from him for $45,000 in September 2019, the construction work came to a grounding halt, and Jen's plans to move into her new dream home by the summer of 2020 weren't going to be a reality.
After a poor experience with her initial builder, Jen contacted NOAH-certified tiny house builders in mid-2020 and enlisted the services of Mitch from MitchCraft Tiny Homes. While they had to work through several severe issues relating to the build quality of her purchased shell, and her build budget increased exponentially, Mitch had Jen's tiny home well on the way to completion.
All that was left for Jen to do was find somewhere to park it. She turned to Facebook groups for the solution to her problem and signed a contract for a $600 monthly parking spot.
The Exterior Boasts Gorgeous Cedar Chevron Accents
Jen Gressett's beautiful Trailhead tiny home on a triple-axle trailer is 34 feet by 10 feet with two pop-out lofts to extend the upper portion of the home to 36 feet long. It boasts 18 windows to let in plenty of natural light, French doors, and four skylights – two of which boast roof access.
Jen had her heart set on a classic white board and batten exterior, but Mitch from MitchCraft Tiny Homes used his expertise to install cedar chevron accents to make the exterior pop.
Bright and Light Interior
The goal was to create a light, bright, and spacious abode, which Jen achieved with her choice of materials. She settled on white oak flooring, a predominantly white interior, and light grey kitchen cabinets.
Quartz Countertops
The grey kitchen counters were paired with gorgeous Nustone Quartz countertops in a Mammoth white shade. While waiting for the countertops delayed the build by six weeks, Jen couldn't be happier with how they looked.
Frigidaire Fridge and Propane Oven
She wanted her appliances to blend in seamlessly with the stark white interior details, so she chose a small white Frigidaire fridge and a white 24-inch off-grid propane oven to complete the look of her stylish kitchen.
Farmhouse-Style Sink
Jen opted for a 30-inch Fireclay Sink to blend in seamlessly with her countertops in the kitchen. She also paired it with a contrasting matte black Delta Essa Faucet to break up the white and hide water spots.
Solar-Powered Skylights
Having an abundance of natural light was important to Jen during the early stages of her tiny home's creation. Now, she loves not having to turn the lights on until the sun goes down. Jen's tiny home also has solar-powered skylights, which she can open and close at the touch of a button.
Round Counter Height Dining Table
Jen wanted an expert's assistance with planning some interior components, and an architect came up with the idea of a circle dining space with three chairs adjacent to the kitchen. Here, she can work, eat, and enjoy meeting with her friends. She also has open shelves above the dining space to display her grandmother's china and her whiskey for happy hour.
Slide-Out Drawer for the Printer
Jen works from home full time, so having a space for office essentials like printers and electronics is crucial. Experts cleverly incorporated two slide-out drawers into the end of the kitchen cabinetry for easy printer access and storage without clutter.
Hanging Macrame Chair
While Jen was nervous about how small the living space was, she was amazed at how functional and spacious it was once her furniture was in place. She has a comfortable sofa with a pull-out footrest and a hanging chair that she can remove. While the ceiling is low to allow for loft space, the white walls and mirror add a sense of space.
Even tiny homes can have the creature comforts of a standard residential property. Mitch from MitchCraft Tiny Homes installed an electric fireplace with rocks that change color. Jen also installed a 50-inch TV above it on a swivel stand so she can watch TV and remain cozy and warm year-round.
Storage Staircase
Maximizing space in a tiny home is crucial, so Jen opted for storage in the staircase leading to her daughter's loft. As her daughter splits her time between both parents, she can store clothes in the stairs rather than dragging her bag up and down to her room.
Loft Bedroom
Jen's daughter's loft bedroom is positioned above the living area, and Jen allowed her to decorate it herself. It features a rug to make it feel homey, artwork, and all bedroom essentials like a bed and windows.
One Requirement
The daughter had one requirement during the tiny home construction project: to have enough space for her plants. Jen had a wall divider installed, and there is plenty of room above the storage cubbies for her plants to thrive.
Bathroom Under the Master Bedroom
The bathroom is located at the far end of the tiny house, with the master bedroom positioned above it. It's light, bright, and spacious, with predominately white materials to tie in with the rest of the tiny home.
Horse Trough Tub
When Jen decided to purchase a tiny home, she knew she wanted it to have a soaker tub. After research, she discovered they were expensive to buy. Jen decided to use a horse trough tub, available from any outdoor or farm supply store. Its conservative dimensions of 2 x 2 x 4 feet mean it tucks into the space she has available, and it retains heat to keep her comfortable during hour-long relaxing soak sessions.
Vented Washer-Dryer Combo
Jen was thrilled with her purchase of a washer-dryer combo located in the bathroom. She opted for a vented one, which means she can change the cycle from wash to dry without changing any settings. She can then quickly store her clothes in the storage drawers nearby.
White Shiplap
Small rooms require out-of-the-box thinking to maximize the available space. Jen opted for a white shiplap ceiling and walls with white cabinetry and a white shower curtain to make the area feel as large and bright as possible.
Composting Toilet
Jen opted for a Separett composting toilet in her bathroom, which she says doesn't produce any odor. It's also tucked away neatly beside the soaker tub, across from the white vanity.
Mirrored Cabinet Reflects Light
A large Kohler medicine cabinet with a mirror sits above the vanity in the bathroom. Jen loves how it holds all her toiletries and reflects light into the small space.
Shoe Storage in the Staircase
The staircase leading up to the master bedroom holds plenty of shoes.
Master Bedroom
MitchCraft put a lot of time and effort into Jen's master loft, with white shiplap walls, a beautiful natural wood ceiling, and a king-sized bed. When guests come to stay, her daughter shares her bed with her while guests take her daughter's loft.
Skylight and Book Cubbies
Storage was important in Jen's master loft. She opted for cubbies for her books and other essentials, and there's a skylight to let in plenty of natural light.