Whether you're searching for a cozy midcentury-style lounge chair or a sleek modern armchair, we got you covered. We have picked 15 accent chairs that certainly pull no punches when it comes to style.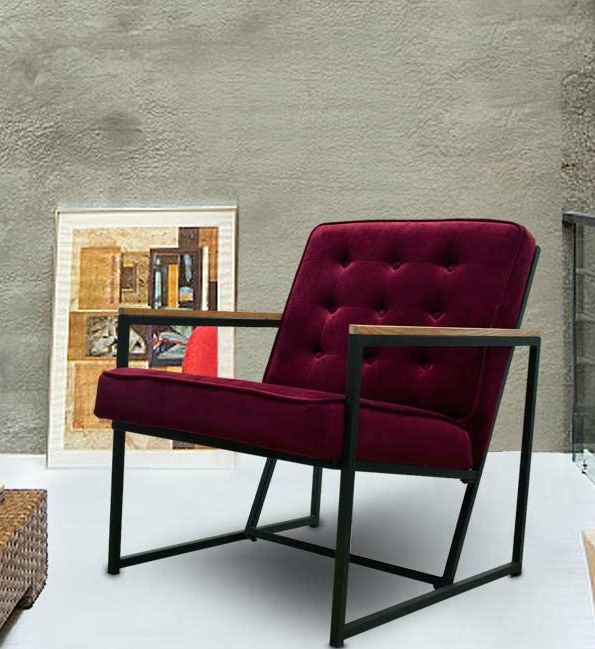 Burgundy upholstered velvet armchair ($259.99). This modern velvet lounge chair features a tufted back and cushioned burgundy seating; perfect for mid-century and contemporary décor. Find it here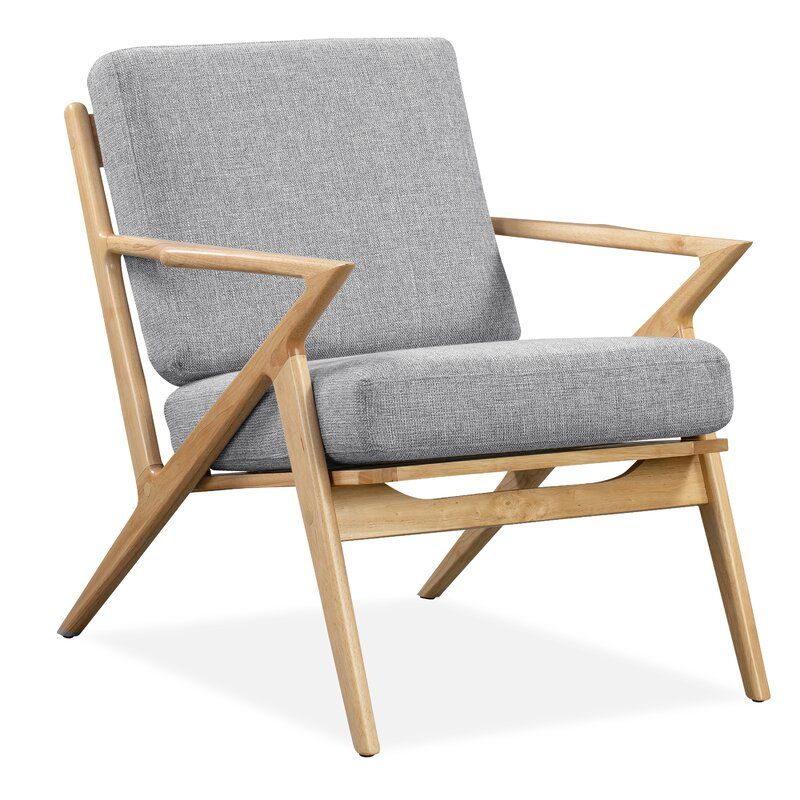 Grey armchair ($351.99). The chair represents scandi simplicity at its very best. Its crisp edges, sharp angles, and slender silhouette never fail to stand out thanks to unexpected and thoughtful details, like a sculptural frame in a pale wood finish and a protruding armrest that not only looks cool but also ensures your long-lasting comfort. Find it here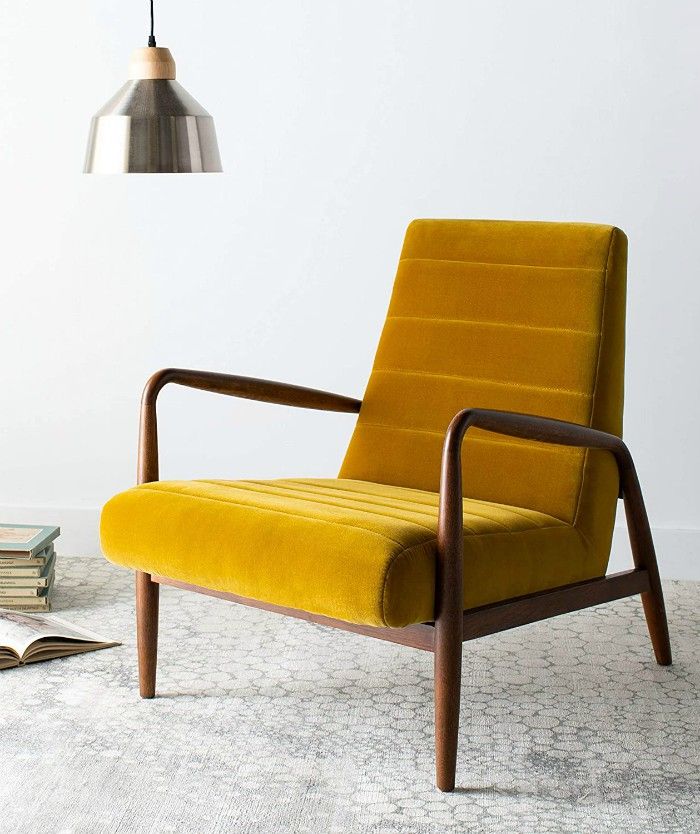 Gold velvet and dark walnut arm chair ($600.59). Bring vintage style to the living room with this contemporary channel tufted armchair. Finely crafted with rich dark walnut, its sleek retro design features sumptuous gold velvet upholstery. Its deluxe channel tufting detail adds a touch of modern luxury. Find it here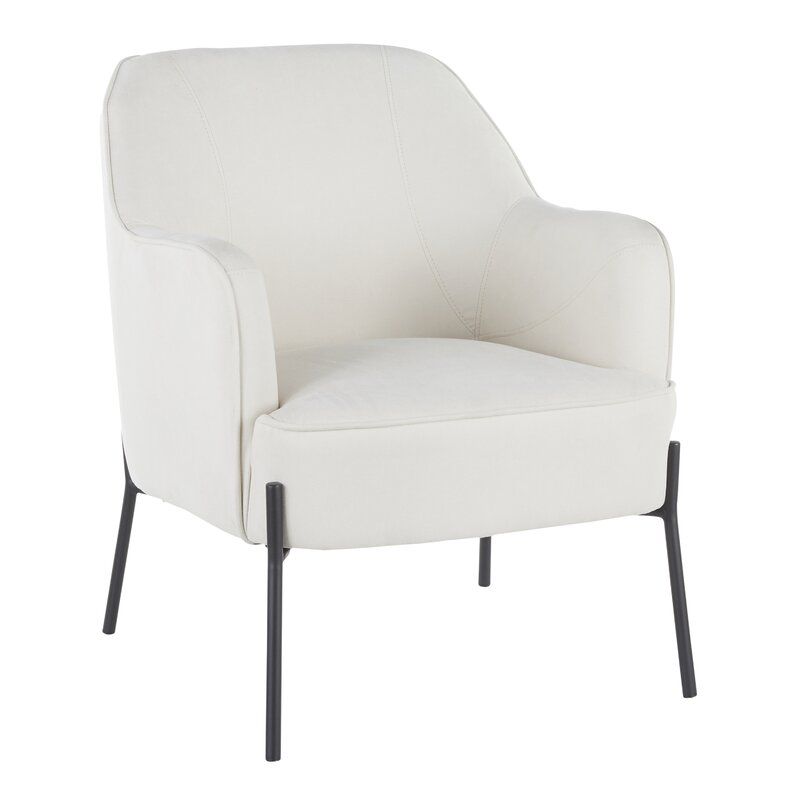 White Malaysia armchair ($324). Give your living room an extra seat and added style with this armchair. Flared arms, a piped trim, and light decorative stitching are the details that makes this chair a no-brainer. A metal frame supports the design and showcases four slim splayed legs. The seat is upholstered in a soft polyester blend and foam-filled for just the right amount of give as you kick back. Find it here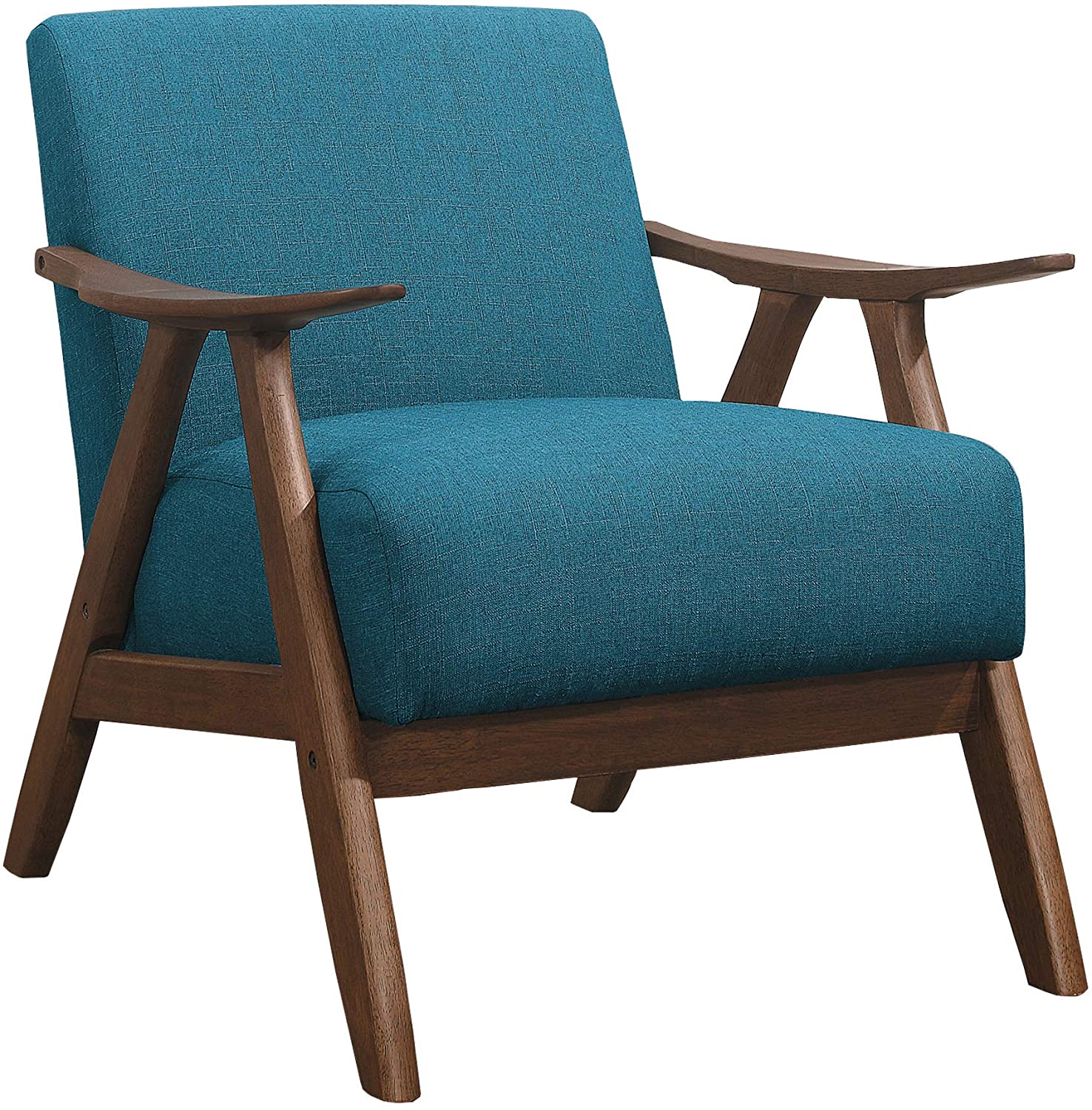 Blue fabric accent chair ($143.78). This retro-inspired lounge chair will perfectly accent your modern home décor. Subtle contouring to the chair's wood frame is finished in walnut, presenting as a classic complement to the bold hues and neutral tones of the 5 offered fabrics that cover the padded seats and backs – orange, blue, light brown, gray and dark gray. Find it here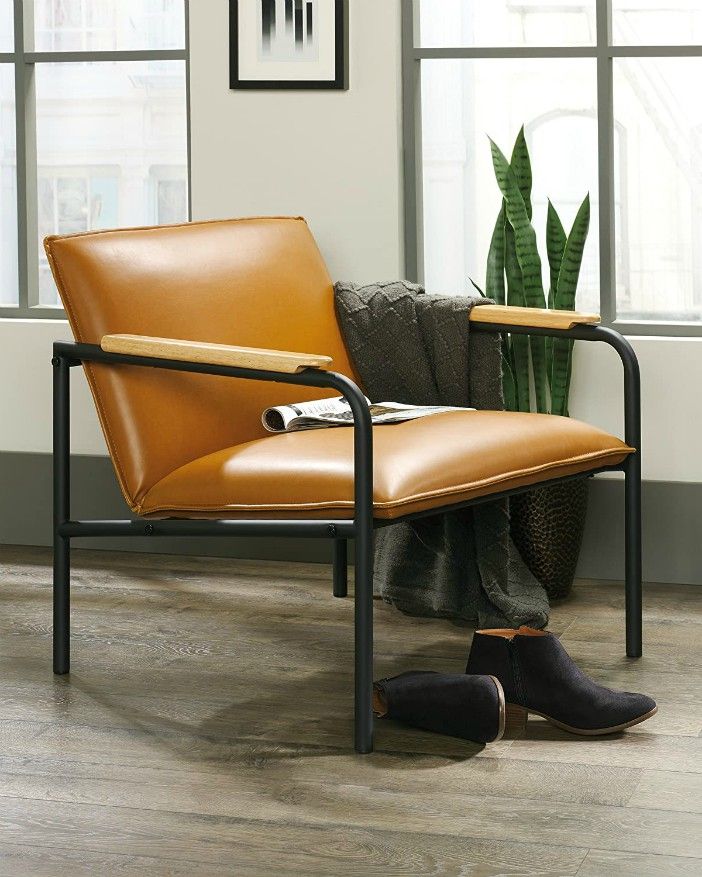 Boulevard café lounge chair ($133.46). This handsome lounge chair features a leather-like cushioned seat and back. Its two armrests are accented with wood arm caps for an extra touch of elegant style. Find it here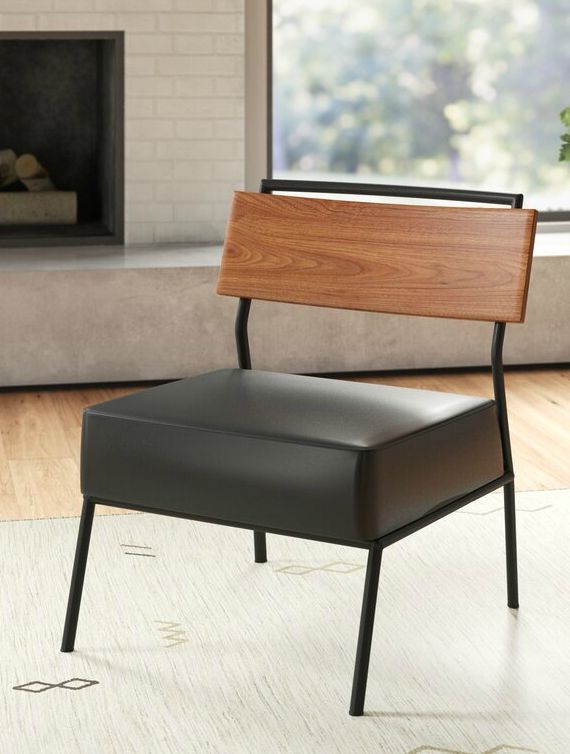 Nava side chair ($190). Just because you have a small space doesn't mean you can't have a stylish seating arrangement. This side chair will provide a comfy extra spot in your living room. Built on a metal frame, this side chair has a thick faux leather seat that's foam-filled for a cushy spot. The back has a stylish cutout, and the support is made from engineered wood for a cool mixed-material look. Find it here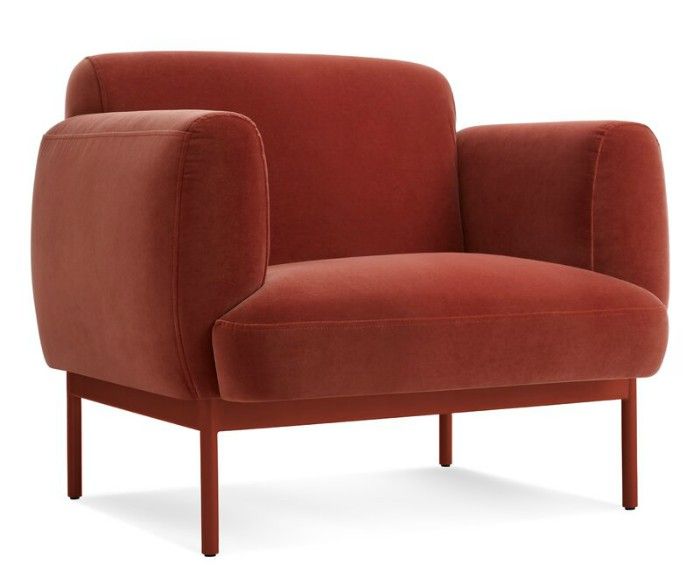 Tomato red Puff Puff club chair ($959.20). Friendly curves and a tight supportive seat and back makes this lounge chair stand out. Find it here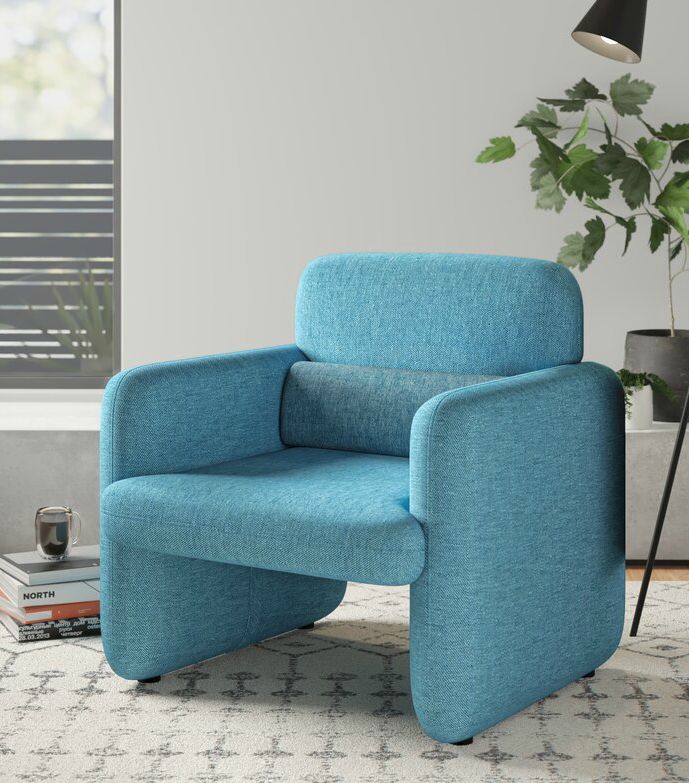 Namaka upholstered armchair ($306). Great for small spaces or empty corners, this armchair's sleek silhouette makes it a stylish addition to any room. Entirely upholstered in a durable and easy-to-clean synthetic fabric, this chair is foam-filled for a comfy spot. Its solid track arms and tight seat create a clean, distinctive look. Plus, a loose lumbar pillow provides added support and a hint of color contrast to the design. Find it here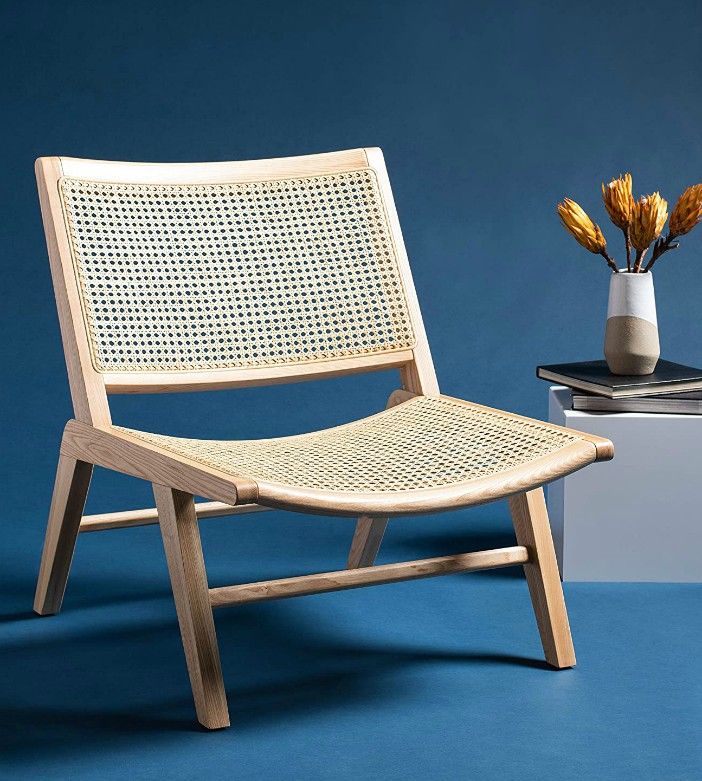 Auckland natural rattan accent chair ($278.79). This chic Auckland accent chair effortlessly blends comfort and a rich couture aesthetic. Ideal for creating a coastal-cool dining setting, Auckland's natural rattan seat and back are smartly juxtaposed against a crisp natural wood frame, embodying exemplary contemporary elegance. Find it here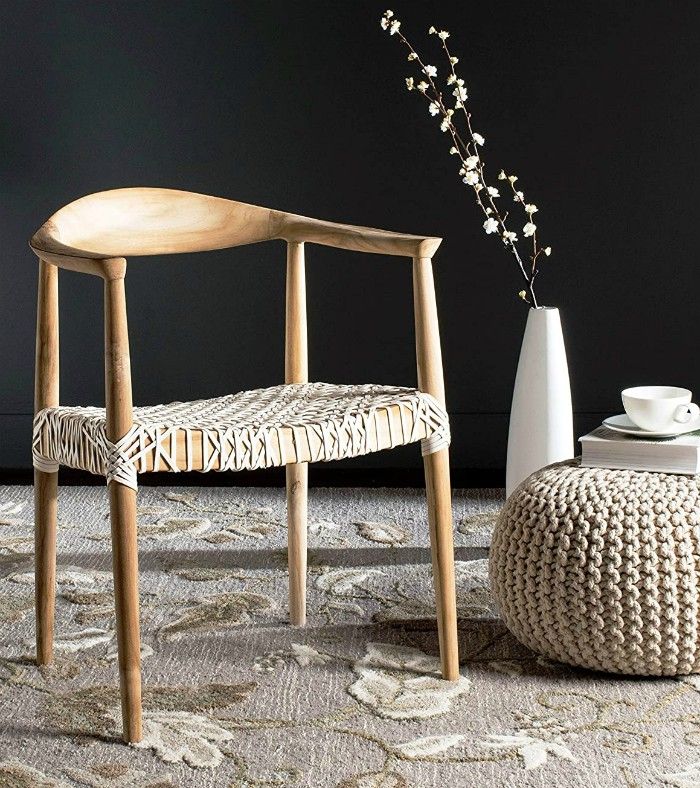 Teak wood arm chair ($272.99). This teak wood armchair has a lovely and clean design. The intricate lacing design on the seat adds a unique touch to this beautiful chair. It is elegantly crafted from reclaimed teak. Find it here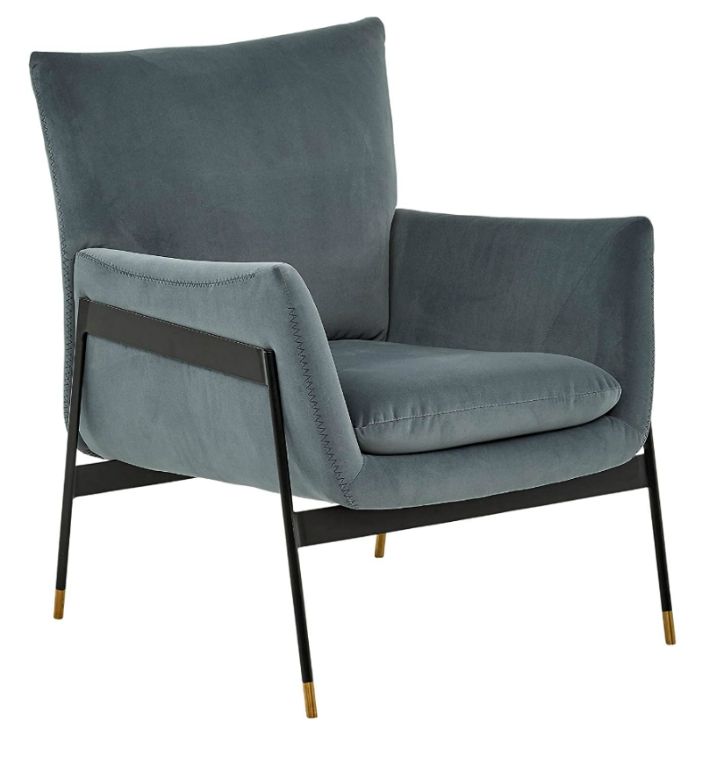 Slate velvet accent lounge chair ($377.85). The sharp angles of this accent chair contrast nicely with the smooth comfort of the upholstery. The black metal legs are thin but sturdy, and the slate-colored upholstery adds a sense of dark beauty. Find it here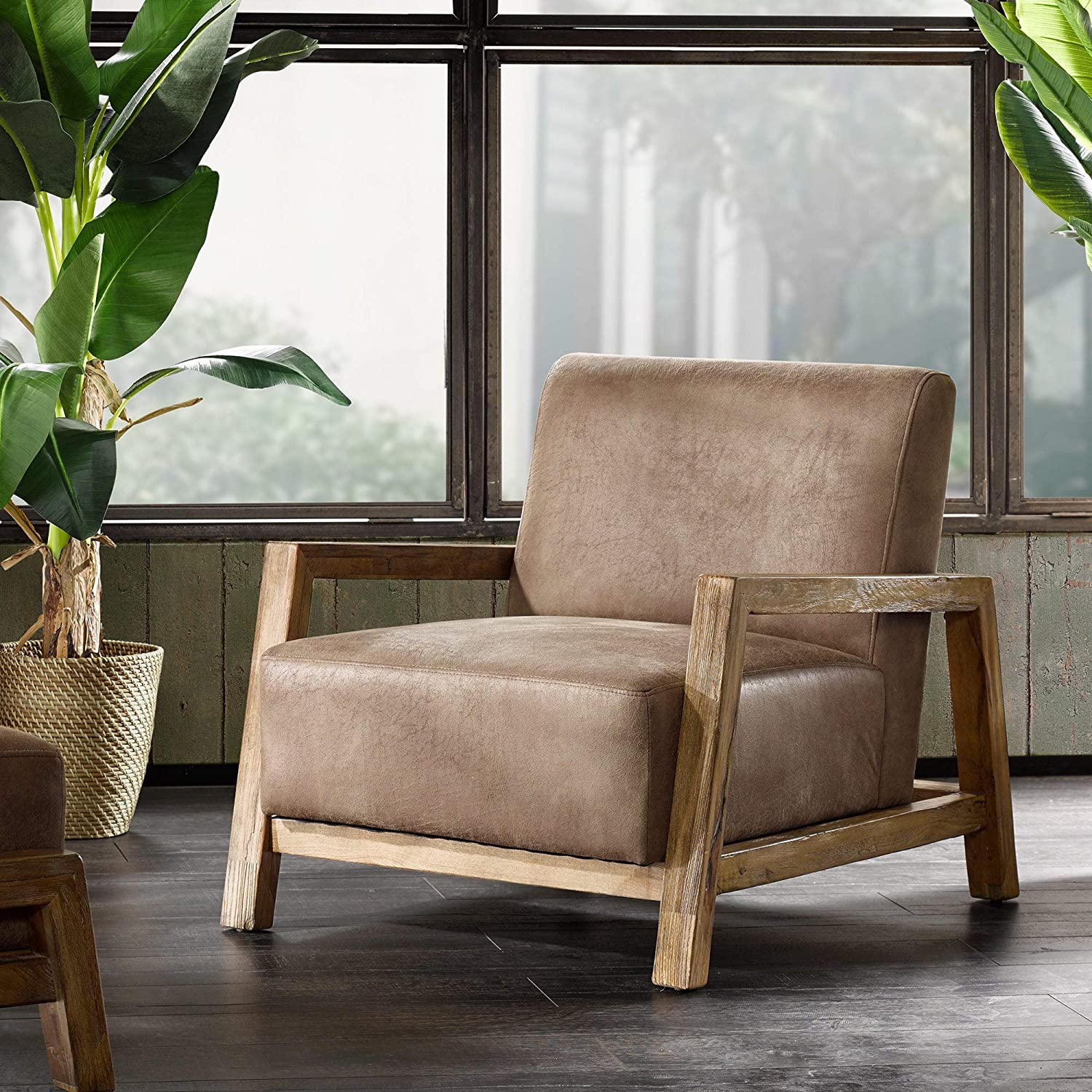 Faux leather lounge chair ($394.99). This cozy armchair features a reclaimed oak frame, an upholstered seat and back and a soft wood distressed finish. Find it here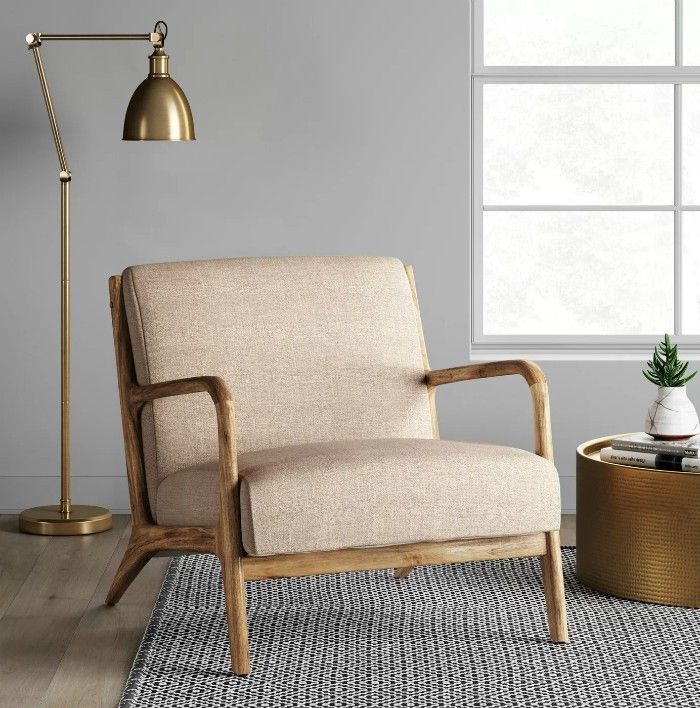 Esters Wood Arm Chair ($299.99). Add a unique seating solution to any space with the vintage-inspired charm of this armchair from Project 62™. Constructed from wood in a warm distressed finish, this beautiful upholstered armchair features a padded seat and back to keep you comfortable whether you're reading, watching TV or just hanging out. Find it here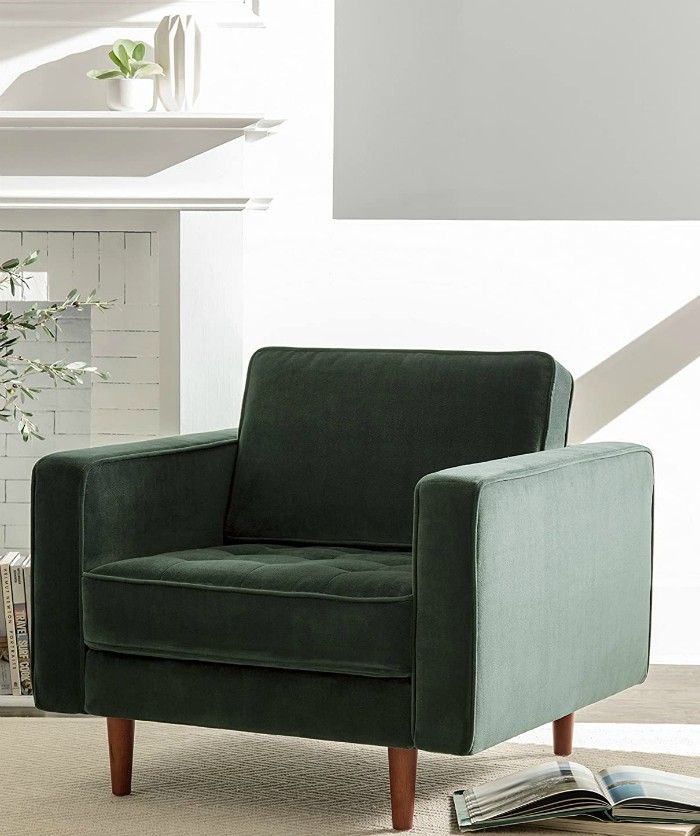 Hunter green velvet accent chair ($554.02). This sleek, mid-century inspired velvet chair is designed to impress. A deep seat cushion, back cushion, tapered wood legs, and smooth bolster pillows provide just the right mix of sophistication with a contemporary edge. Find it here
Please note, some links on this page are affiliate links. If you make a purchase through an affiliate link, I may receive a commission at no additional cost to you.