If you need to declutter and optimize your bathroom space, you have come to the right place. I have picked 22 excellent organizing solutions that in no time will sort out your wash room.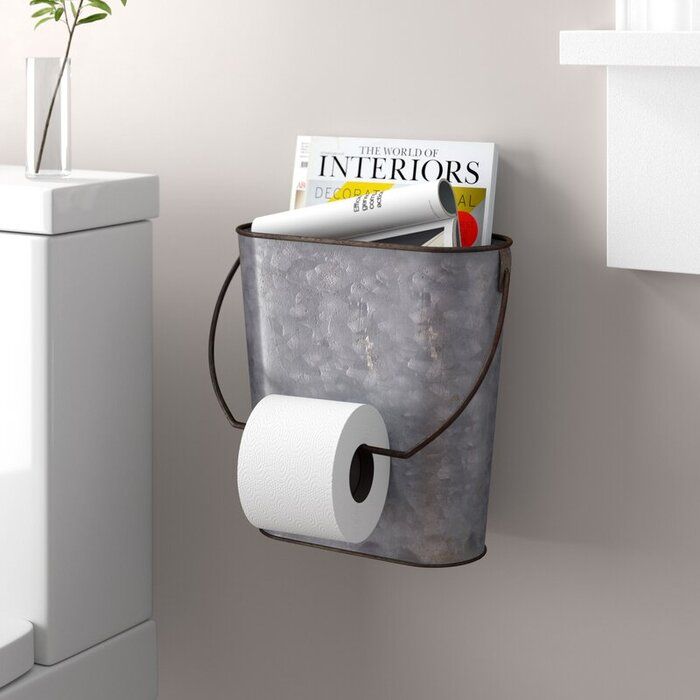 Wall-mounted toilet paper holder ($18.99). This toilet paper holder doubles as a magazine holder. Find it here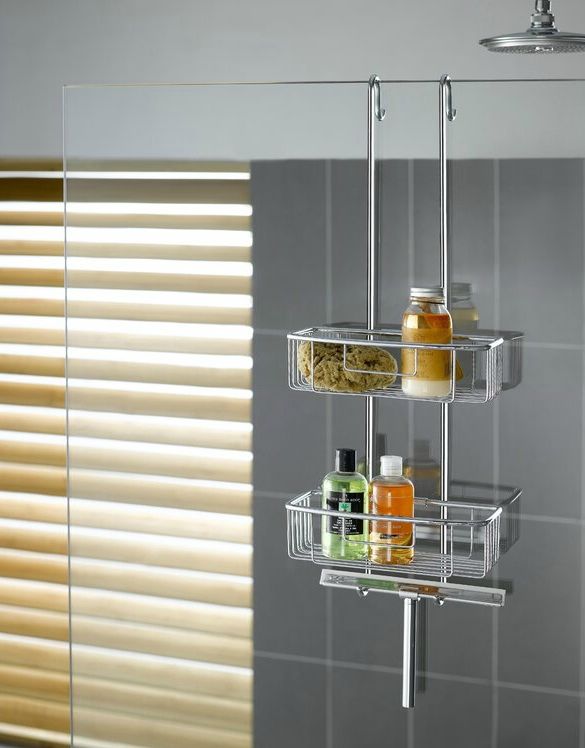 Hanging shower caddy ($289.99). This caddy conveniently fits over your shower door and even features two hooks for storing your towels. Find it here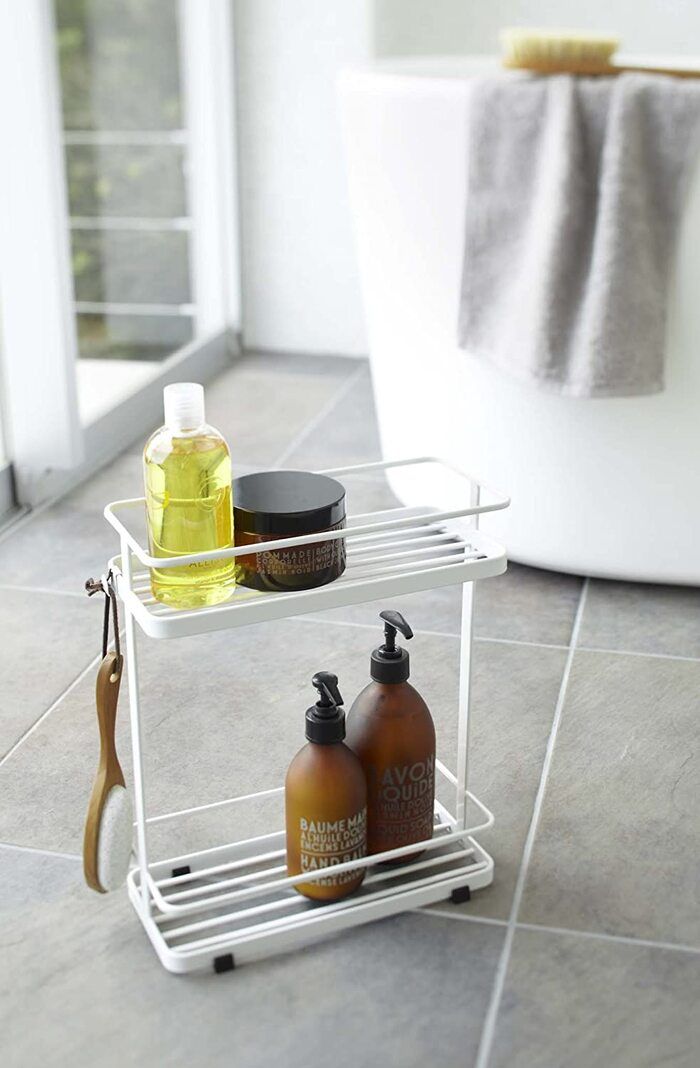 YAMAZAKI tower bath caddy ($35.00). This two-level caddy offers an easy way to add space to your bathroom and clear up counter space. Find it here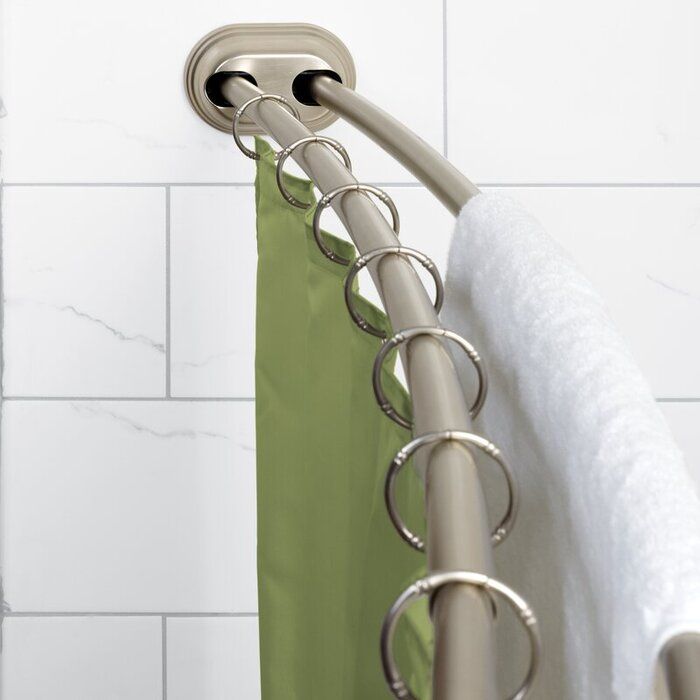 Adjustable curved double shower curtain rod ($51.99). The rod's curved design provides up to 9 inches of additional elbow room (when extended to 72 inches) to your shower a more spacious feel. Use the second rod to prevent mildew by separating a shower liner and curtain, or use it to hang towels or clothes. The rod's telescoping design installs in standard 60-inch or larger 72-inch tubs, but also fits in spaces as small as 50 inches. Find it here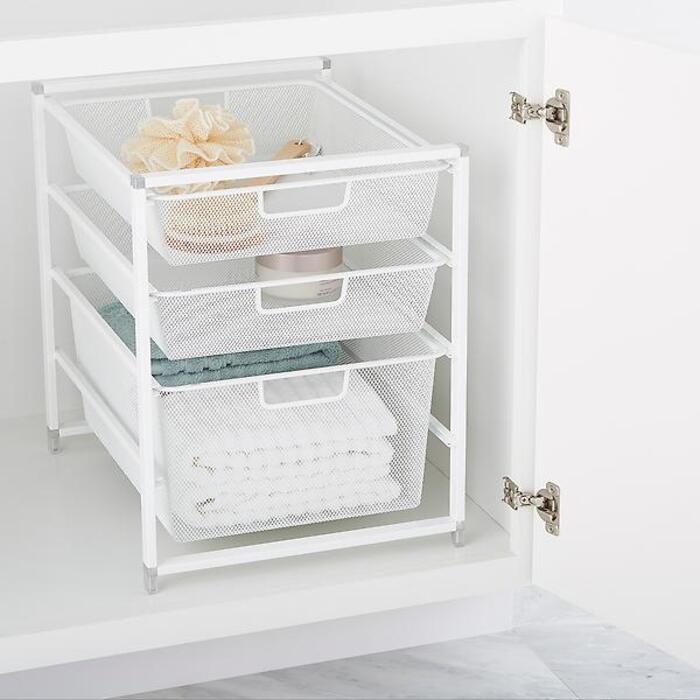 Elfa cabinet-sized mesh drawer solution ($73.49/ea. – $76.49/ea). Stop stressing over items lost in deep, lower cabinets. This solution, that features one 2-Runner Mesh Drawer and two 1-Runner mesh drawers, will bring items front and center and maximize your space. Find it here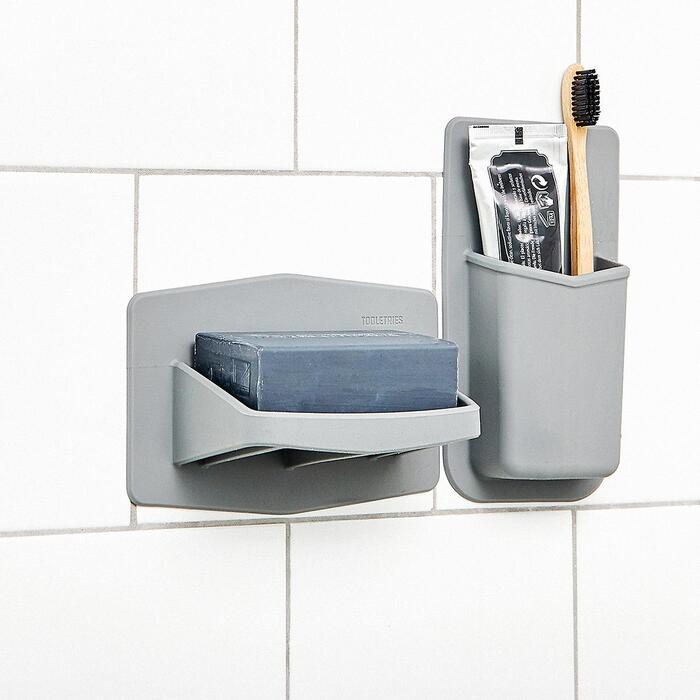 Tooletries soap holder ($12.99). The Tooletries Soap holder helps maximize space in the bath and shower. It's made of soft silicone; simply peel the backing and it adheres to any smooth surface Custom drainage holes at the base help prevent moisture buildup. A great solution when there's no shower shelf. Find it here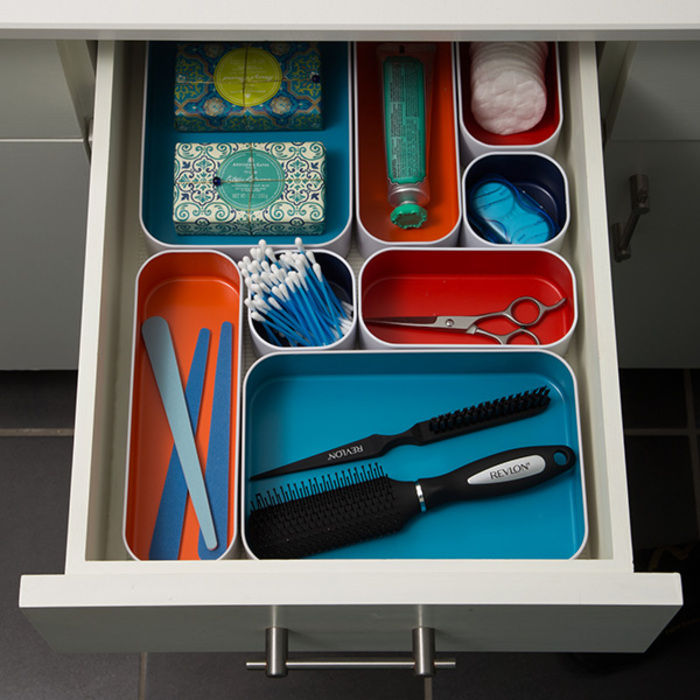 Three by three drawer organizers set of 4 ($14.99). For an easy and stylish way to organize scissors, cotton buds, brushes, lotions and other bathroom essentials, look no further than these metal drawer organizers. With rounded corners and bright interior colors, this modular set efficiently divides and conquers bathroom clutter. Find it here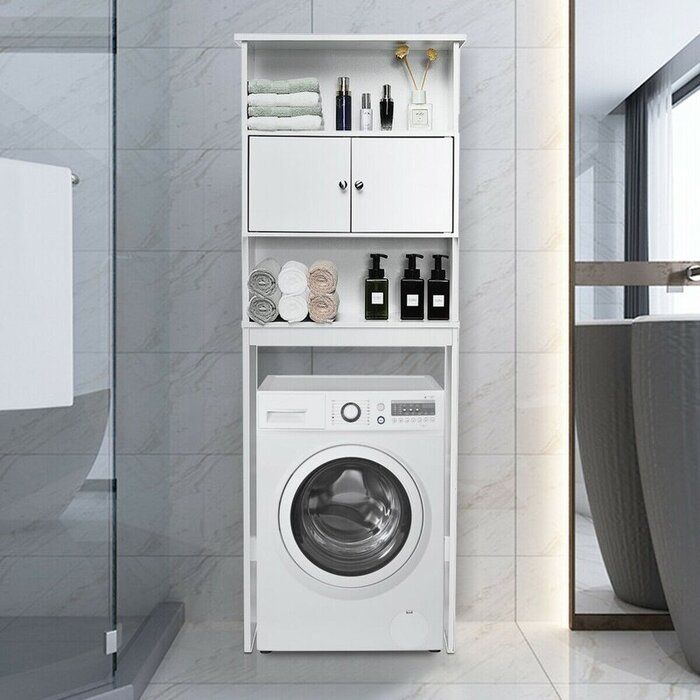 Over-the-washing machine storage ($299.99). This shelving unit is big enough to accommodate your toilet or washing machine and features three shelves for you to store your daily toiletries. Find it here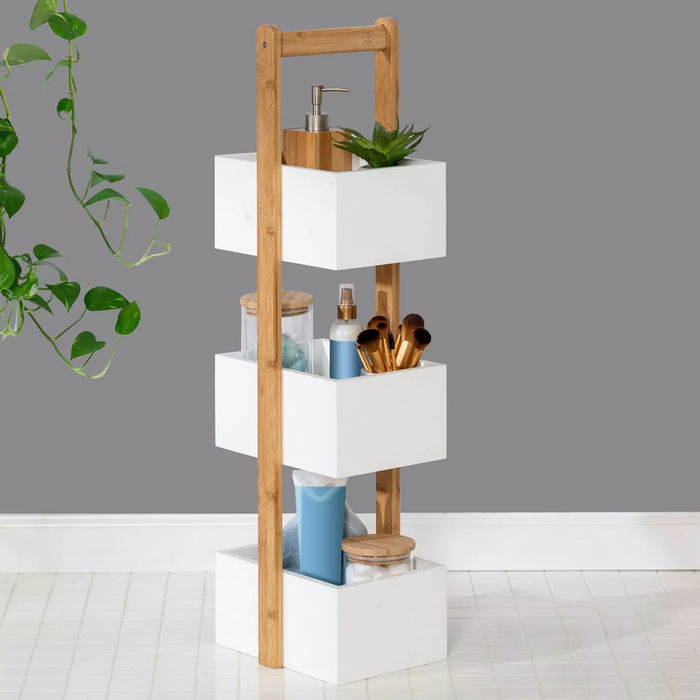 3-Tier storage caddy ($64.99). From cotton balls to makeup to extra soap or lotion, this caddy keeps your daily accessories right at your fingertips, while organizing them, and looking good doing it. Its bamboo base and white shelves fit into any bathroom, no matter the décor. Find it here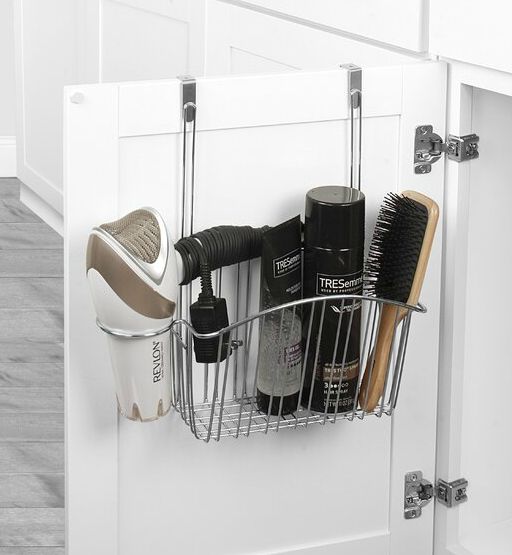 Over-cabinet-door basket ($19.99). Free up cabinet and countertop space with this clever storage storage solution that conveniently slides over standard cabinet doors. Find it here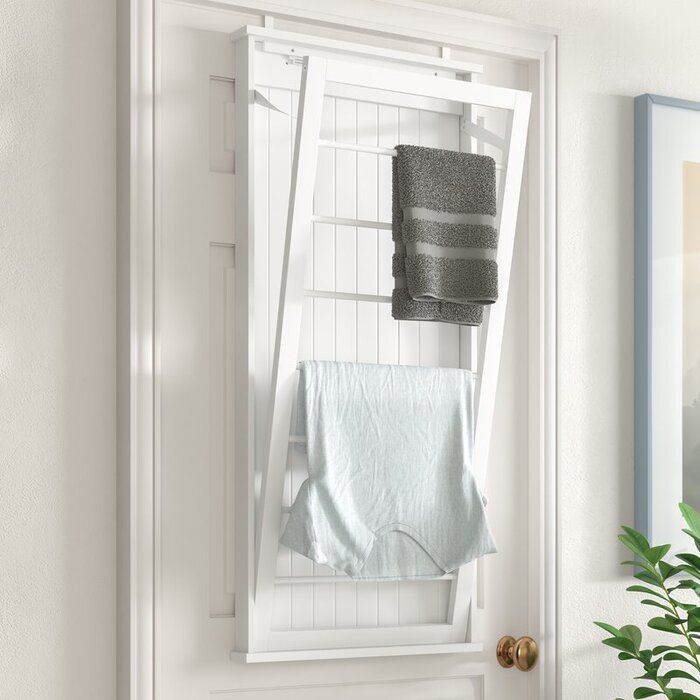 Over-the-door folding drying rack ($69.99). Out of space for a drying rack? No problem! This over-the-door design helps you free up precious floor space while still having spot to air-dry your delicates. The hanging rods fold flat against the door when not in use, and can also adjust to 45 or 90-degree angles. Find it here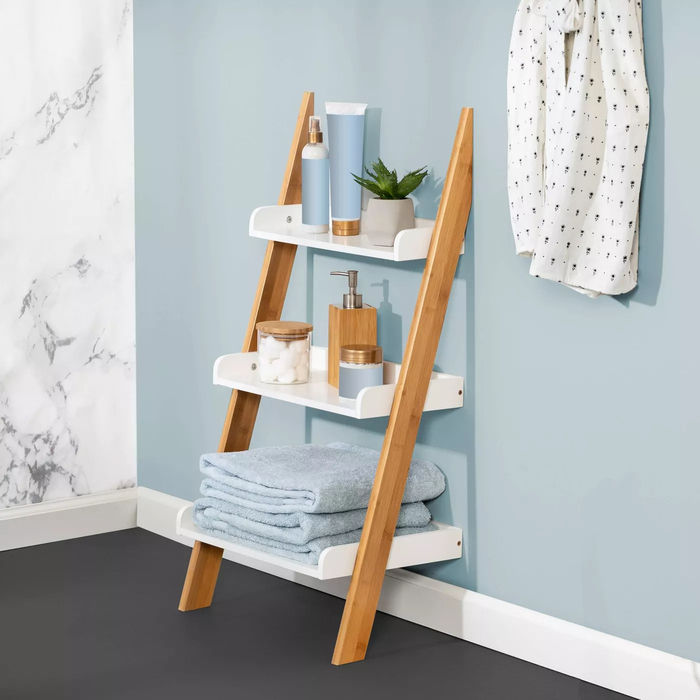 3-tier ladder shelf ($49.99). This 3-tier leaning bathroom ladder shelf is the perfect storage option for your bathroom. From bath towels to beauty essentials, it keeps your daily essentials within reach and looks good doing it. Find it here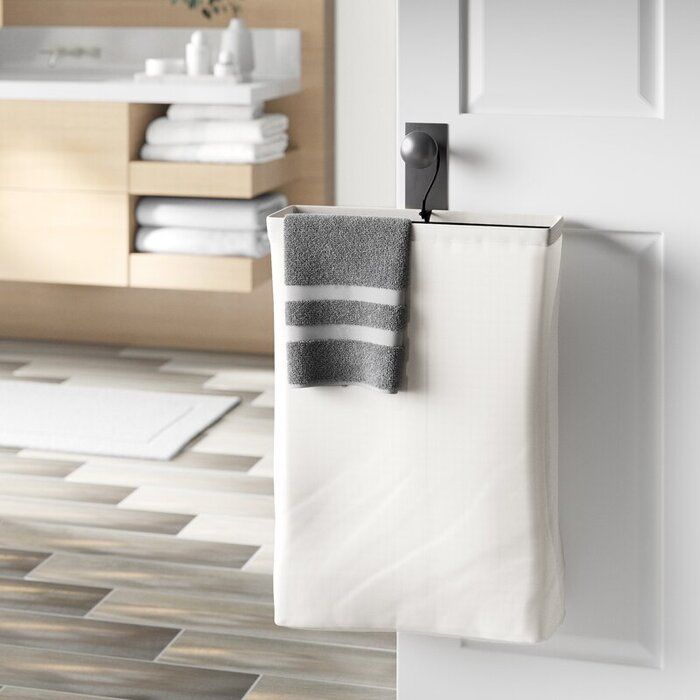 Hanging hamper laundry bag ($17.99). This laundry hamper keeps clothing and your hamper off the floor to save space. It's an ideal option for bathrooms and bedrooms, especially those with limited floor and wall space! This washable canvas bag features a hanger frame that easily attaches to your doorknob, and keeps the bag open for easy access. A carrying strap closes that bag when the hanger frame is removed. Find it here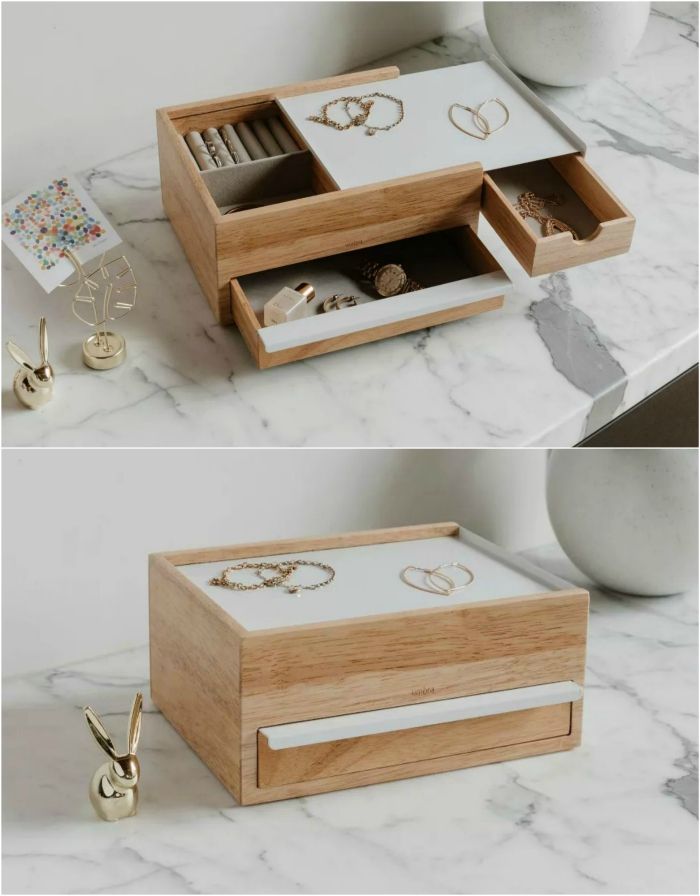 Umbra Jewelry box ($59.99). This jewelry box includes several different sized storage drawers and hidden compartments so you can keep your favorite accessories including rings, earrings, bracelets, watches, and necklaces organized and easily accessible. Find it here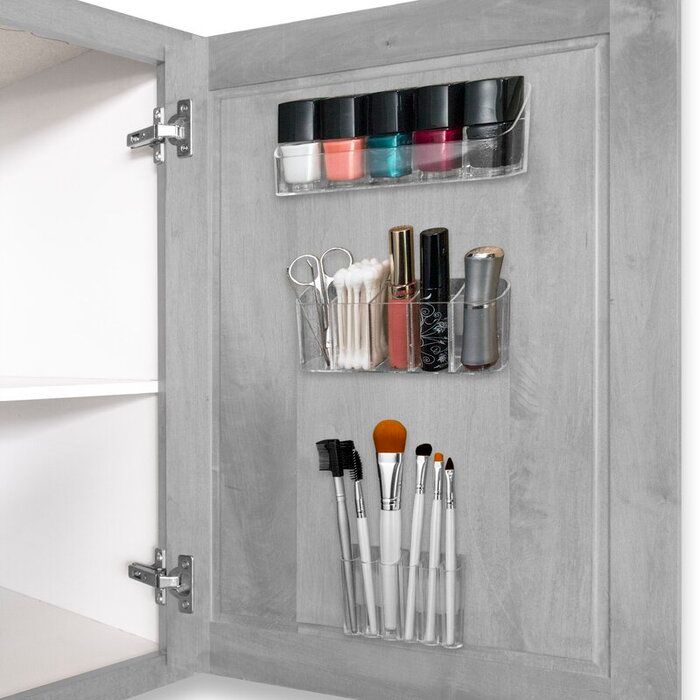 3-piece cosmetic organizer set ($16.99). These organizers come with 3M's dual lock adhesive locking system which allows you to mount the organizers to almost any surface. The organizers are also equipped with adjustable dividers that provide flexible storage sizes. Find them here
Marble 4-part organizer tray ($20.00). Give your vanity display new levels with this quad organizer tray. 4-part organizer features divided compartments at different levels and heights. Find it here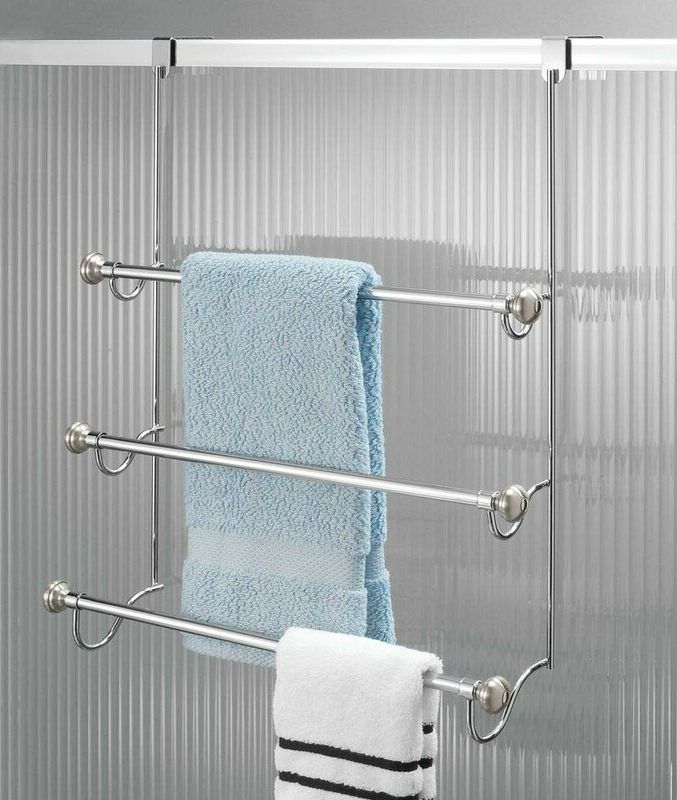 Over-the-door towel rack ($33.99). Upgrade your bathroom with this towel Rack that fits conveniently over the shower door. Find it here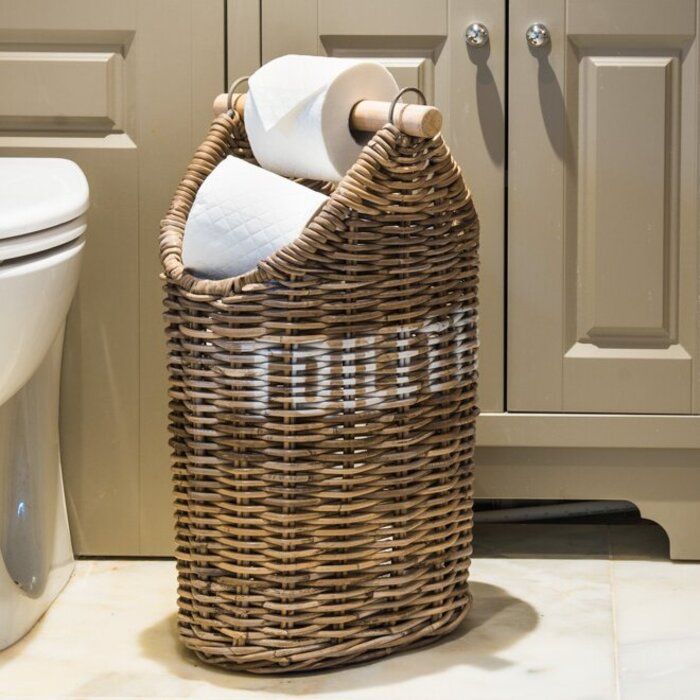 Rattan toilet paper holder ($64.99). Freestanding basket with toilet paper holder. Find it here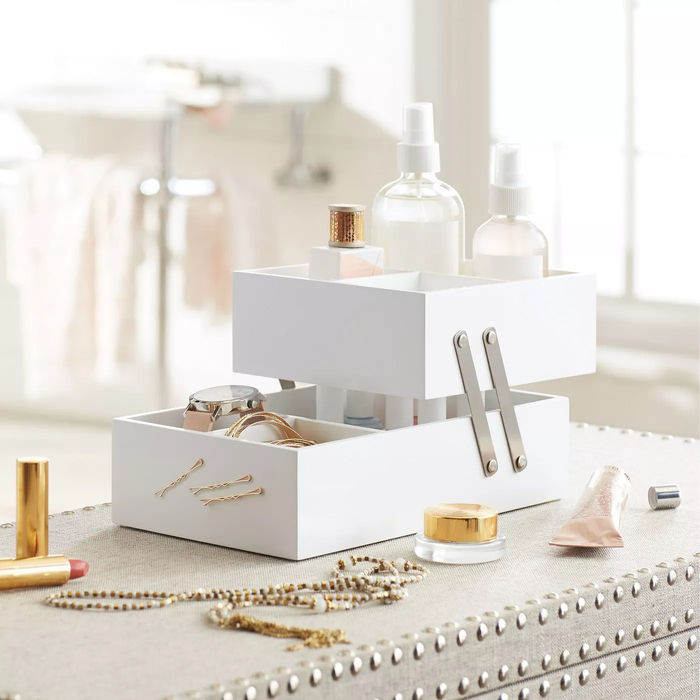 Hinged vanity organizer ($29.99). Two levels of organization let you keep your beauty essentials close-at-hand in this organizer. Compact enough to keep your vanity clean and free from clutter or small enough to fit into a drawer. Magnets hidden within the wood allow you to attach your small metallic accessories for a better hold. Find it here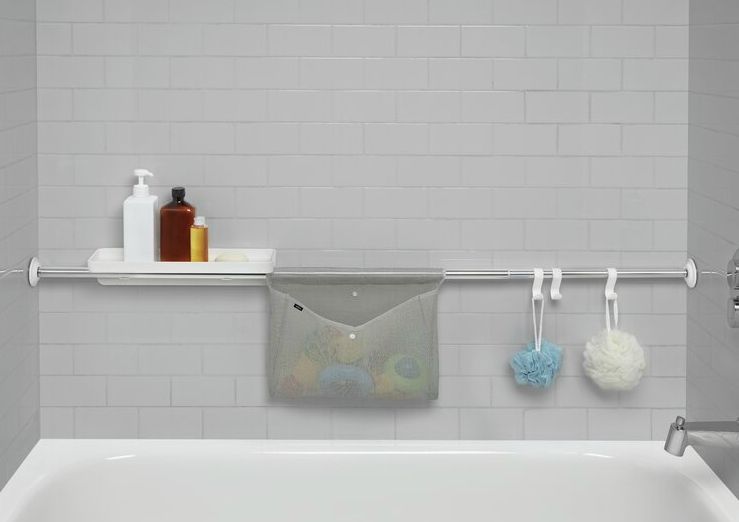 Sure-lock storage shower shelf ($41.00). This telescoping storage rod creates elevated and additional storage in your bath or shower for an organized and clutter-free space. Find it here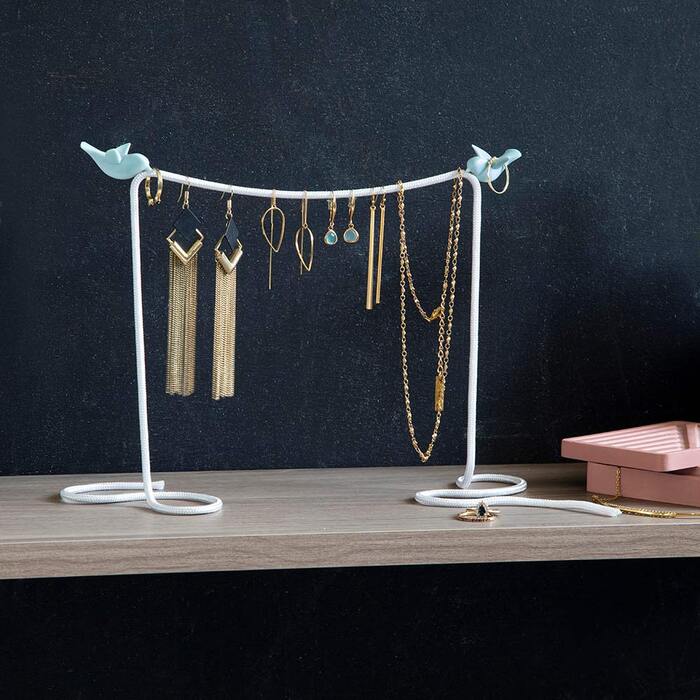 Jewelry stand ($23.99). Combine décor and storage with this mystical rope that showcases your jewelry collection. Find it here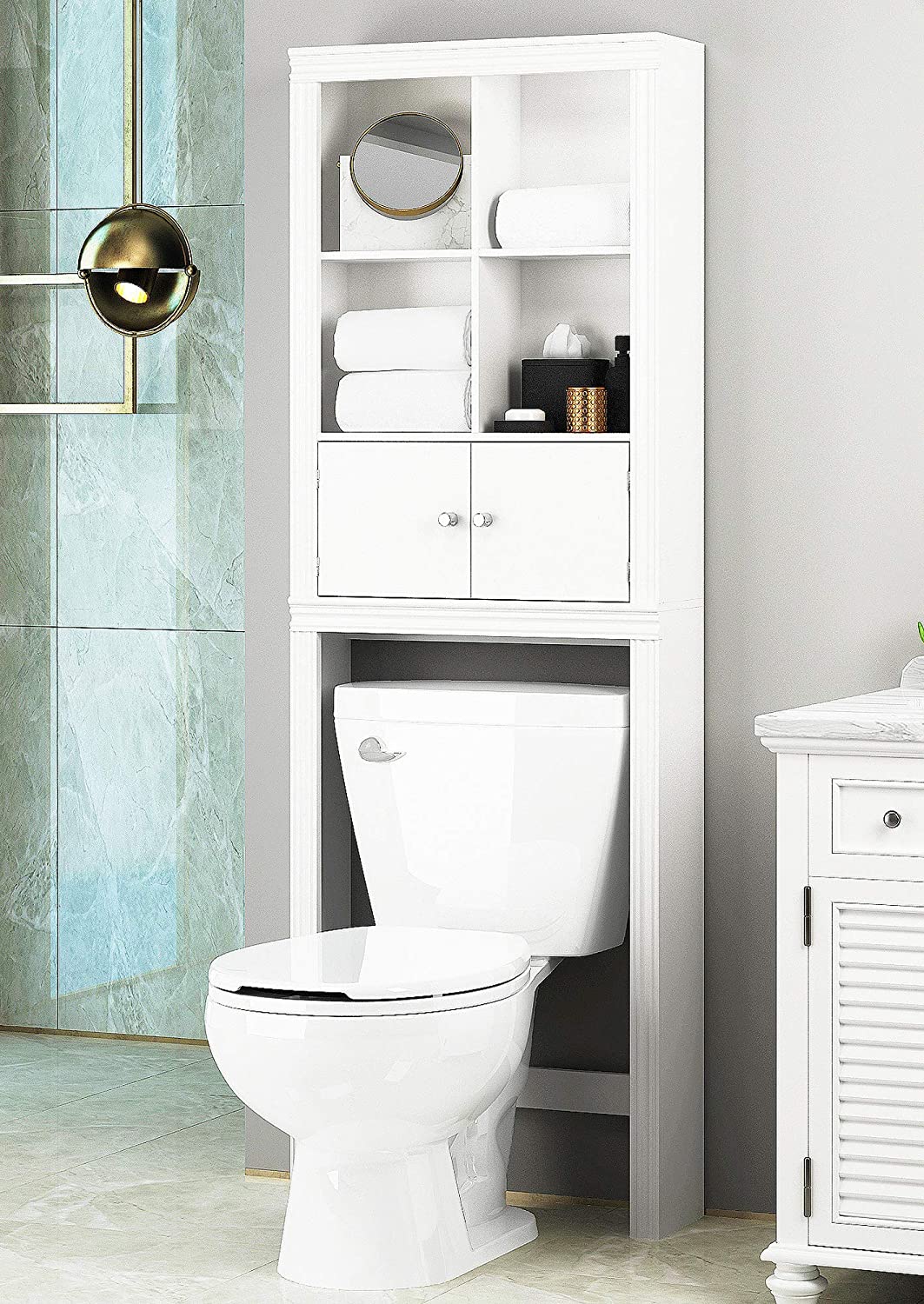 Over-the-toilet-cabinet ($102.99). This space-saver comes with 4 open cubbies as well as a cabinet. Perfect for storing towels, toilet paper, soaps, and other toiletries. Find it here
Please note, some links on this page are affiliate links. If you make a purchase through an affiliate link, I may receive a commission at no additional cost to you.