Artist Barry Howard has always loved to design and built tiny living spaces and his gypsy caravan is certainly one of the smallest dwellings I have ever seen.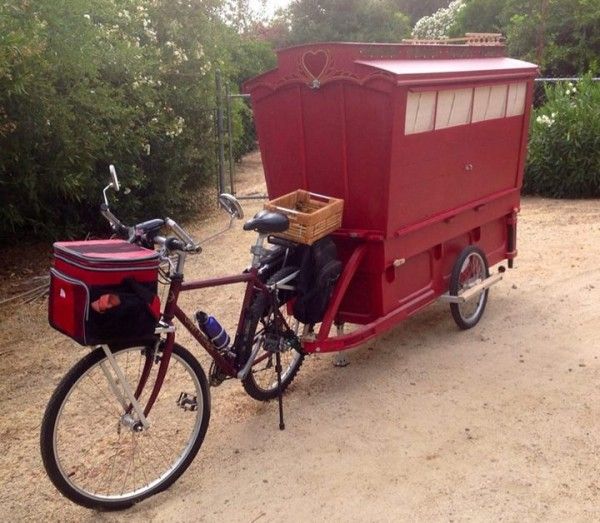 The caravan is so light that it can be towed by a bicycle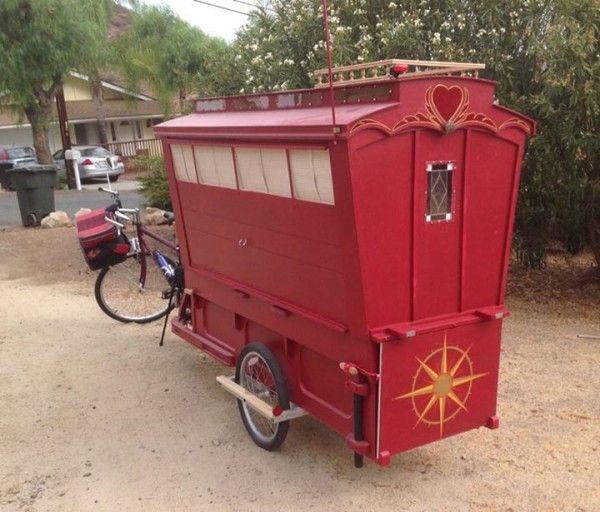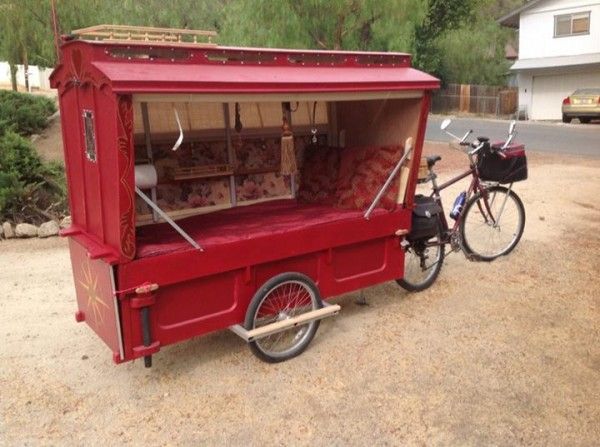 The 12 square feet/1.2 m2 floor space of the caravan is actually a bed. Three removable panels under the sleeping pad provide access to Barry's arts supplies, clothes and the galley.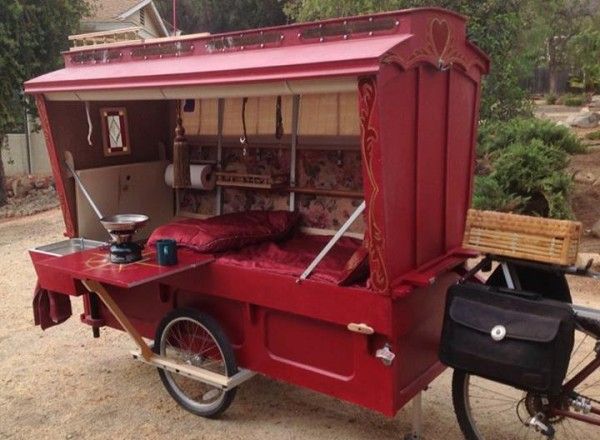 A table mounts on the side, as does the small sink, and the one burner camp stove sits on the table, which doubles as counter space for preparing meals.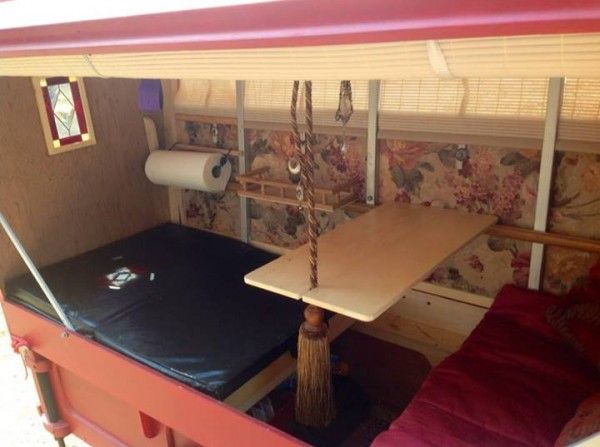 The bed can also be converted to a sitting space with a small table which can be used for dining or computer work.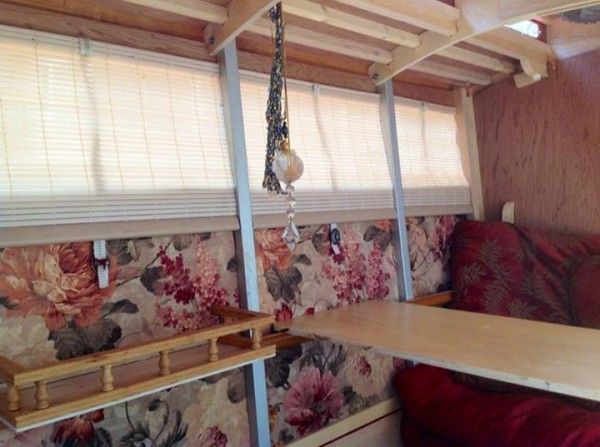 About 80 % of the materials Barry Howard used for his small gypsy caravan are recycled and repurposed. The aluminium that makes up the chassis and framing for the port-side wall came from an old broken pop-up craft fair booth, as did most of the screws and bolts. The hitch came off a church organ that he dismantled, the wheels from his folding bicycle, the rear stabilizing legs came from a camera tripod he cannibalized, and the fabrics and much of the wood came from his recently deceased minivan camper.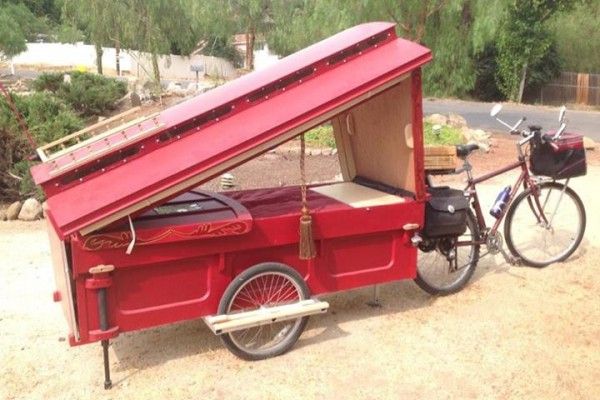 When Barry Howard uses the caravan as a bicycle trailer, he folds the top down otherwise it would get a bit too top heavy.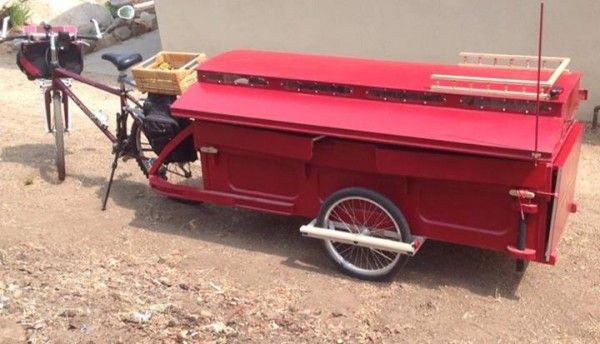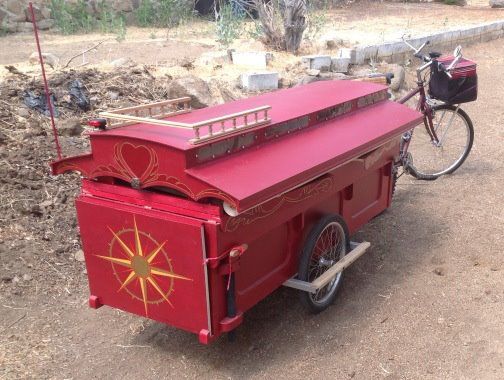 Barry Howard is available for hire if anyone needs a gypsy caravan of their own. He does all of the design, building, decorative painting and stained glass himself. Anyone interested can call him at 530-355-1319 or email him at barryhowardstudio@yahoo.com. To see more of his work check out his Facebook page.