When you think of luxury accommodation, you picture high-rise buildings, regular hotel rooms, and the occasional glimpse of the ocean if your holiday adventures take you to the coast. Never in your wildest dreams would you have imagined it would take you to a vintage crane in a former industrial harbour.
However, that's the offerings on KNSM Island in the eastern region of Amsterdam. This luxurious apartment, The Yays Crane Apartment, will take your accommodation options to new heights, offering you spectacular views over the city and beyond.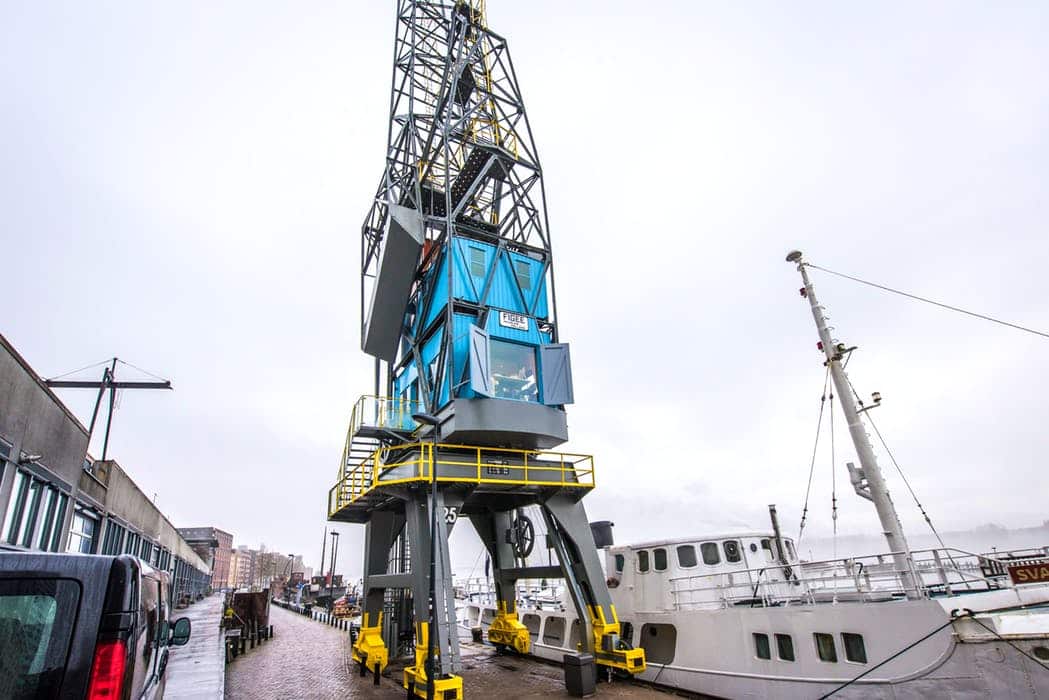 The vintage crane is well-appointed on the river banks of the IJ. It features spectacular décor, proximity to the beautiful city, and interior design courtesy of respected Dutch designer Edward van Vliet. Once you step inside your night's accommodation, you'll never think you're roughing it in an industrial area.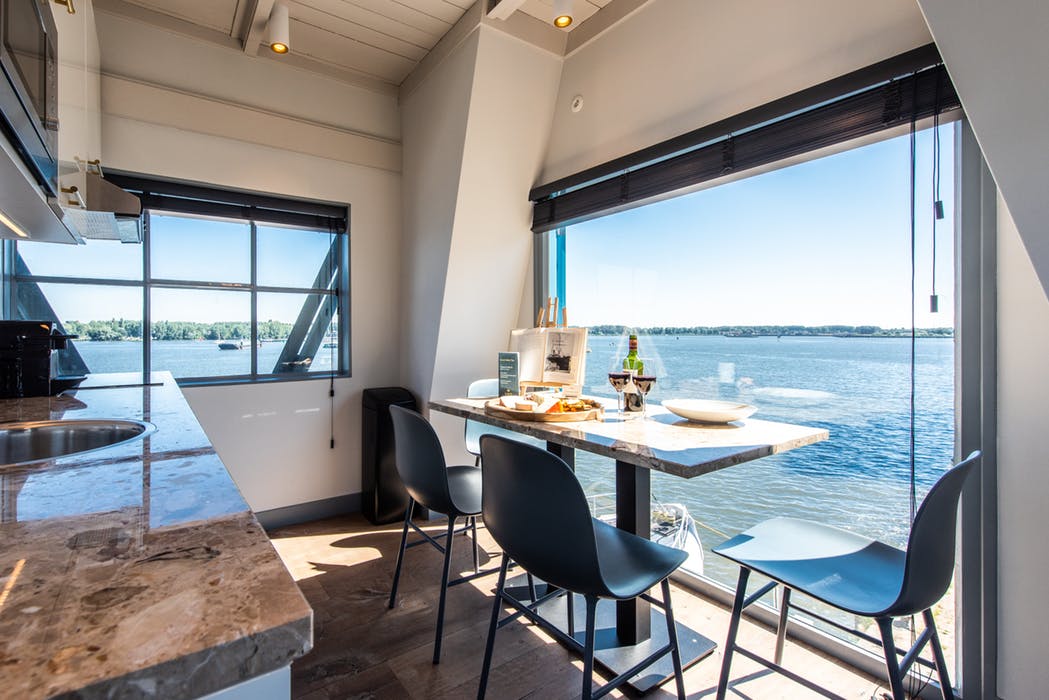 The kitchen features a dining table with panoramic views of the harbour and city, as well as solid marble surfaces partnered with white gloss cabinets.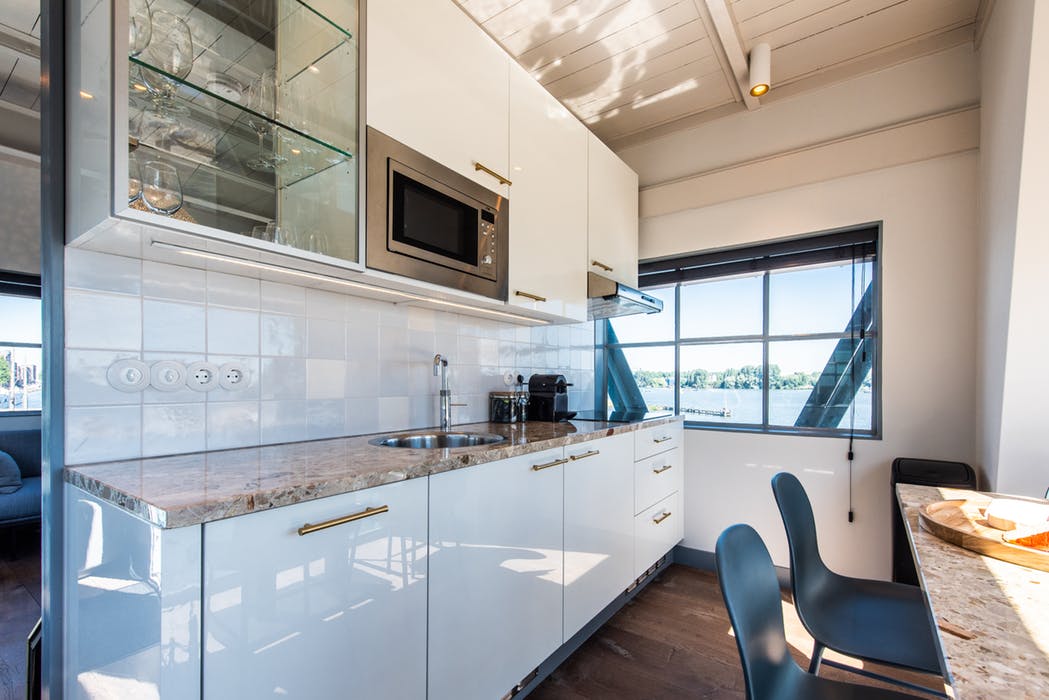 The white gloss and marble kitchen has everything you need for your stay.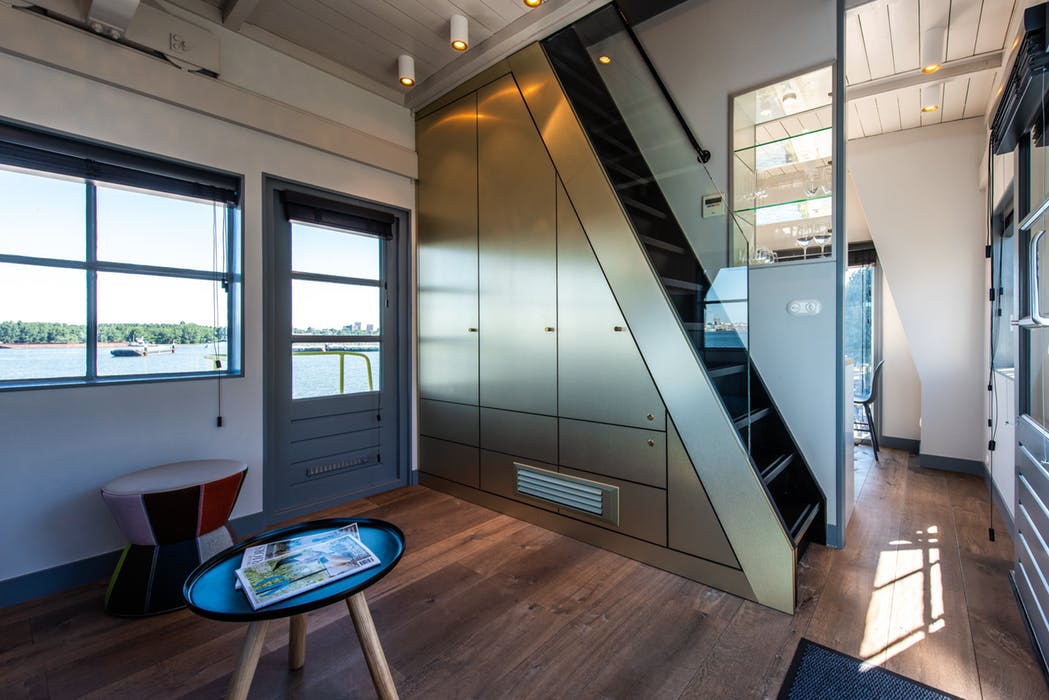 The steel staircase leads you to the bedroom.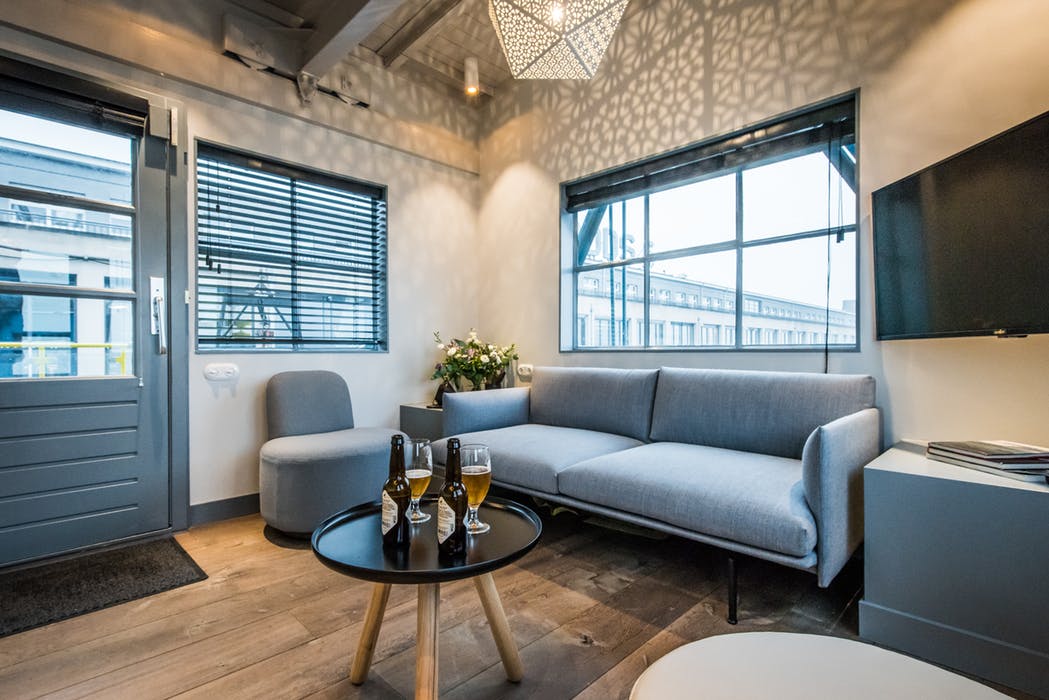 The living area is comfortable and contemporary.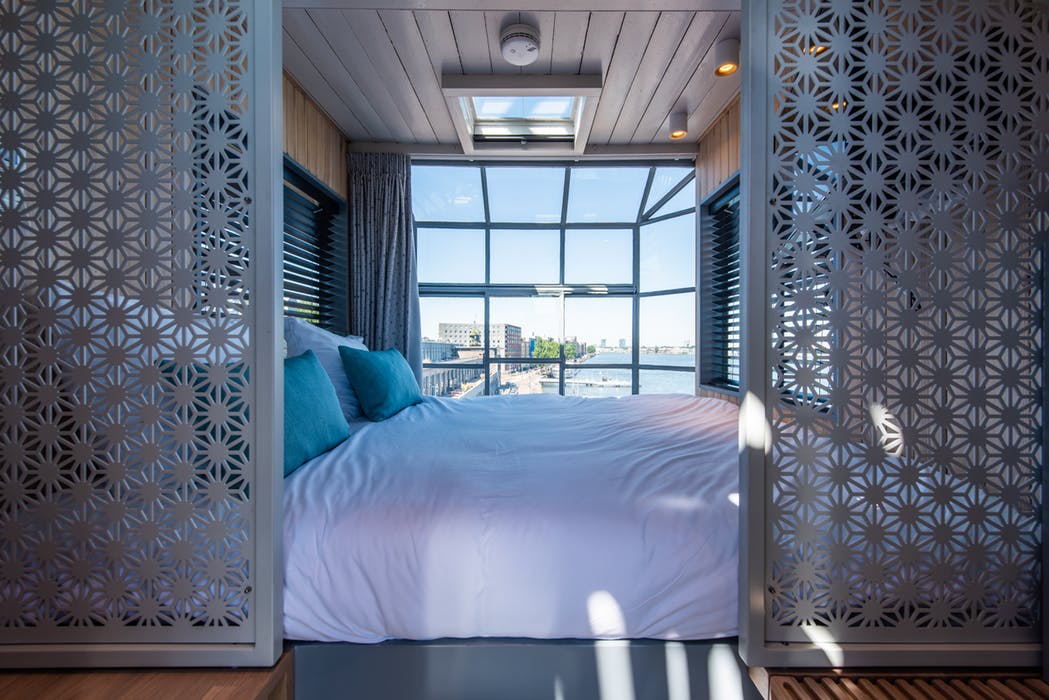 Soft, luxurious bedding completes the look of luxury, as do the views out over the harbour. Once you require privacy, you can pull the shades and get as much privacy from the sightseers below as possible.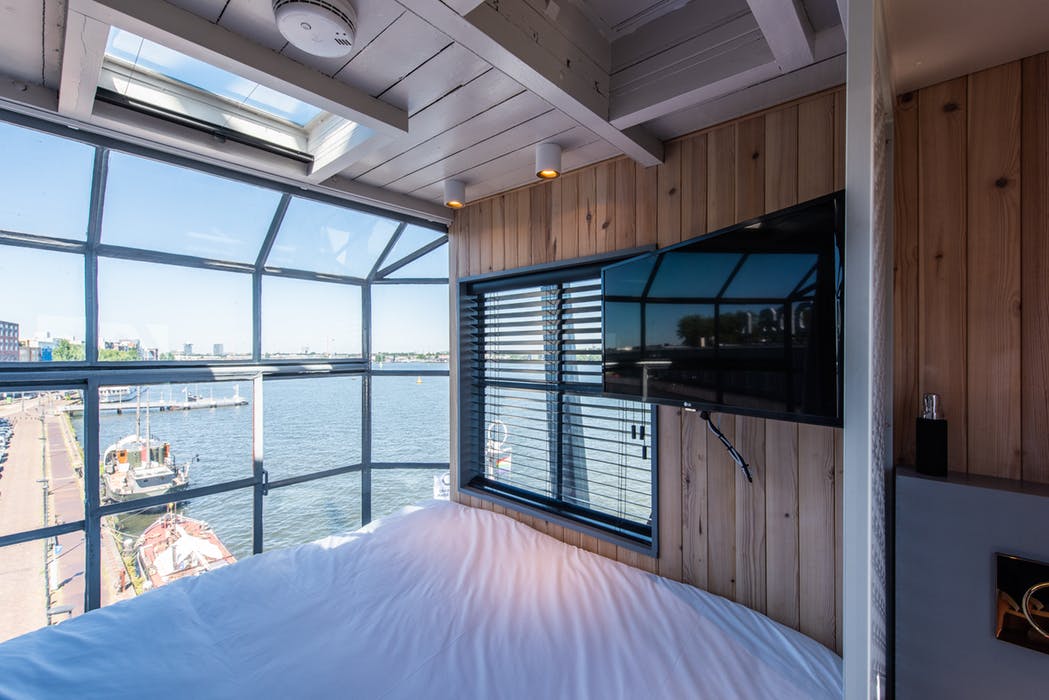 Wake up to beautiful views overlooking the harbour and city.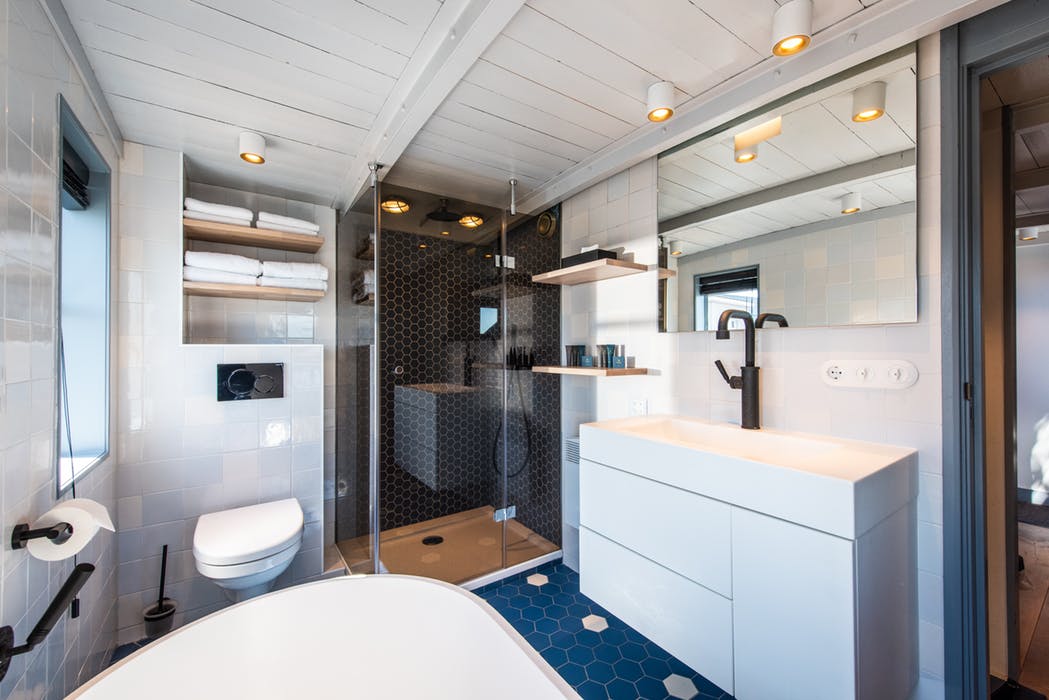 Equally as convenient as the kitchen and living space is the bathroom.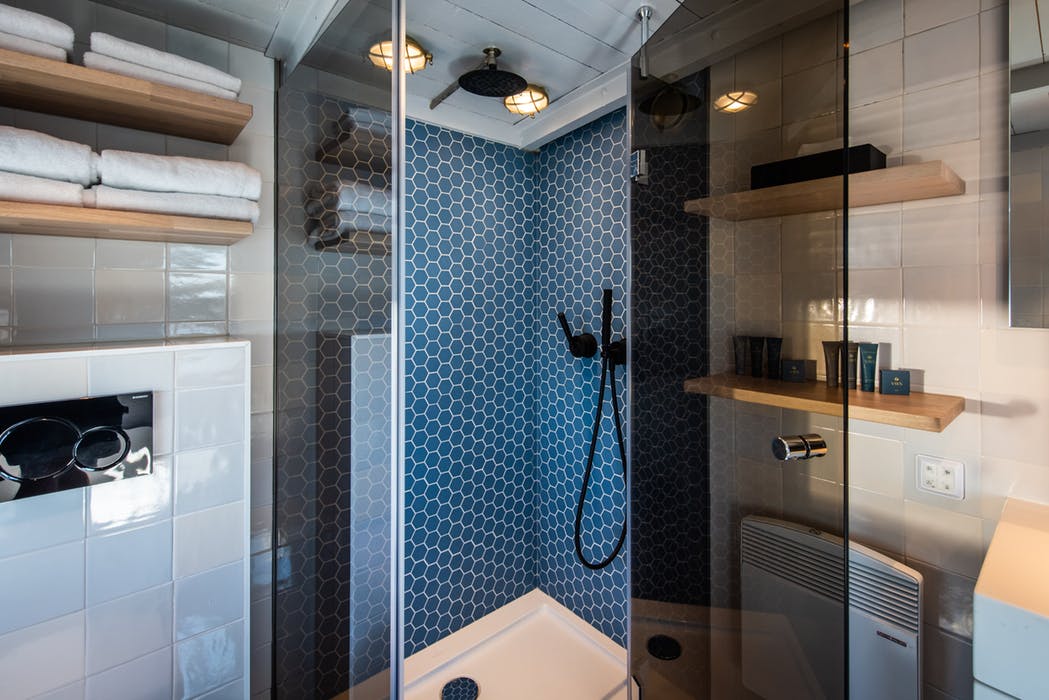 This full-sized area has a single shower, full tub, hotel-quality towels, and beautiful fixtures to seal the deal.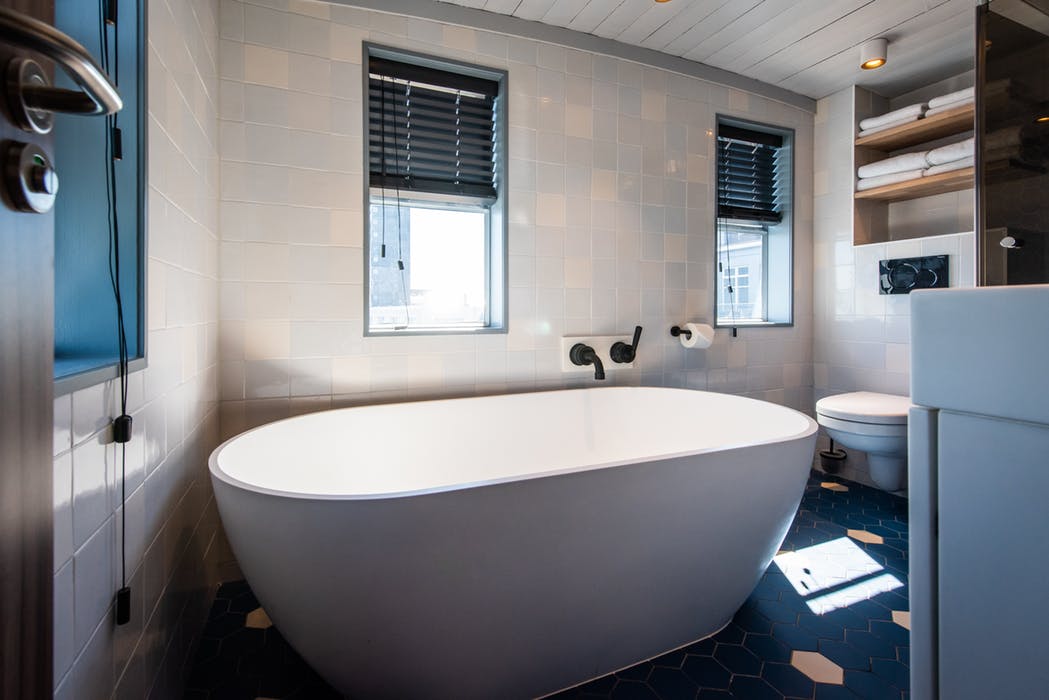 The creative community and city are nearby, with restaurants, shops, galleries, and Dam Square mere minutes from the apartement. If you fancy a full day of excitement, you can also check out the National Maritime Museum, botanical gardens, and some of the many beautiful bridges. Price per night: £264-879.