There's no denying that we're in the middle of a "tiny home" revolution, with more and more people opting for off-the-grid housing to break away from the daily grind. However, a new French startup company called Tipoon is taking that concept one step further.
Rather than tow a cumbersome and top-heavy caravan on your next camping adventure, or drive a large RV, you can now invest in a compact yet spacious "pod" that feature's all life's necessities and more.
In essence, the Travel Machine from Tipoon is a camper that can make your camping and outdoor adventures that much more comfortable. It's an insulated poly-composite pod which expands at the hit of a button to head height and has room for up to four people comfortably.
The sides slide out for additional space, the top half rises to a roof height of over two and a half meters, and every component is versatile for a range of uses.
For example, you can utilize the fixed top bed as it is, or you can join the lower bed and upper bed together to create a four-person sleeper.
Out of this bed slides a dining area as well, delivering benches and a table for an intimate evening meal.
The Travel Machine takes two very on-trend things – camping and small homes – and blends them into a 'must-have' product everyone would love to own. However, Tipoon hasn't done anything by halves. You can enjoy a sleek and slim kitchen with a bench, sink, and stove, as well as the option for a 50-liter fridge and water heater.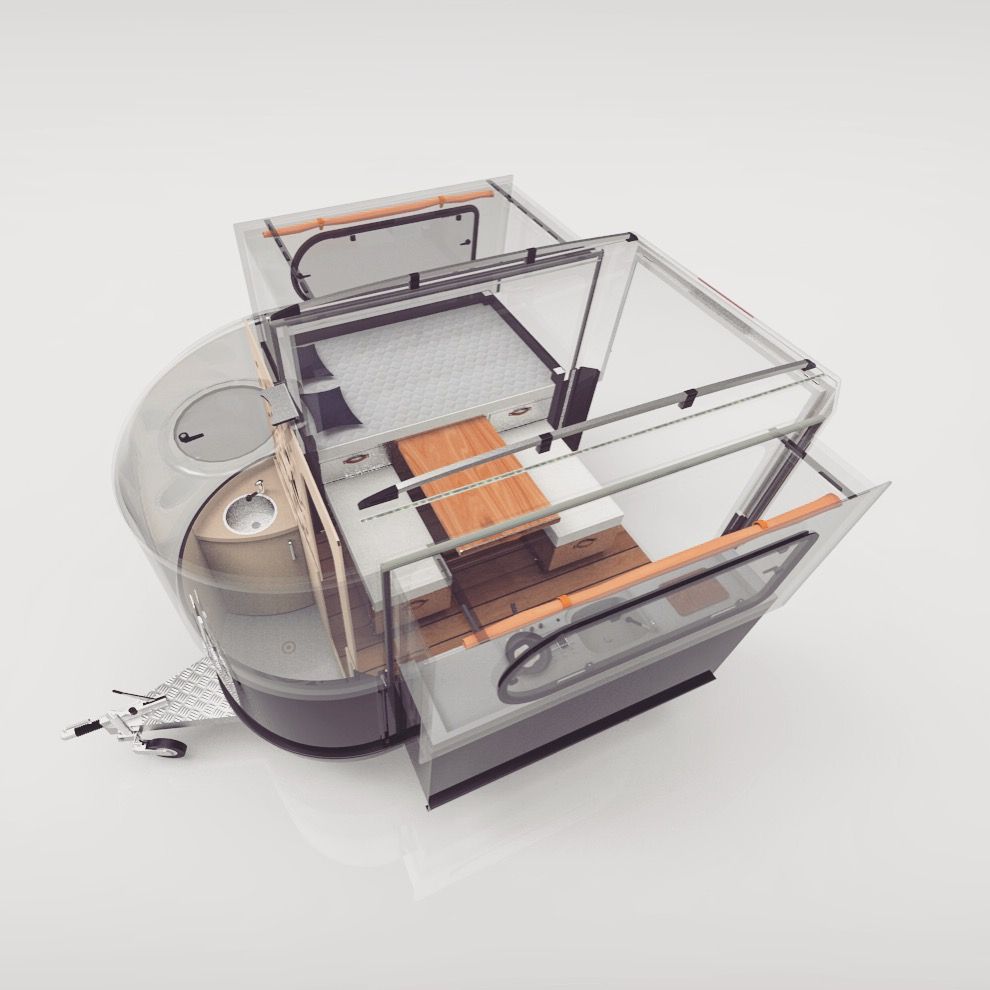 In the front of the pod, there's a tiny bathroom with a shower, sink, and a removable toilet housed beneath the sink.
The camper pod tows at vehicle height atop a utility trailer with either a short or long drawbar and after you've enjoyed your home away from home, you can store your Tipoon undercover then utilize the utility trailer for everyday use.
Tipoon is still in the finalization of development, so some elements are likely to be changed and the price is not precisely defined, but it will be between 20,000 € and 25,000 € ($22,700 – $28,400), depending on the level of equipment chosen (trailer included).