Add extra storage space to your kitchen, entryway, bedroom and bathroom with these ingenious over-the-door ideas.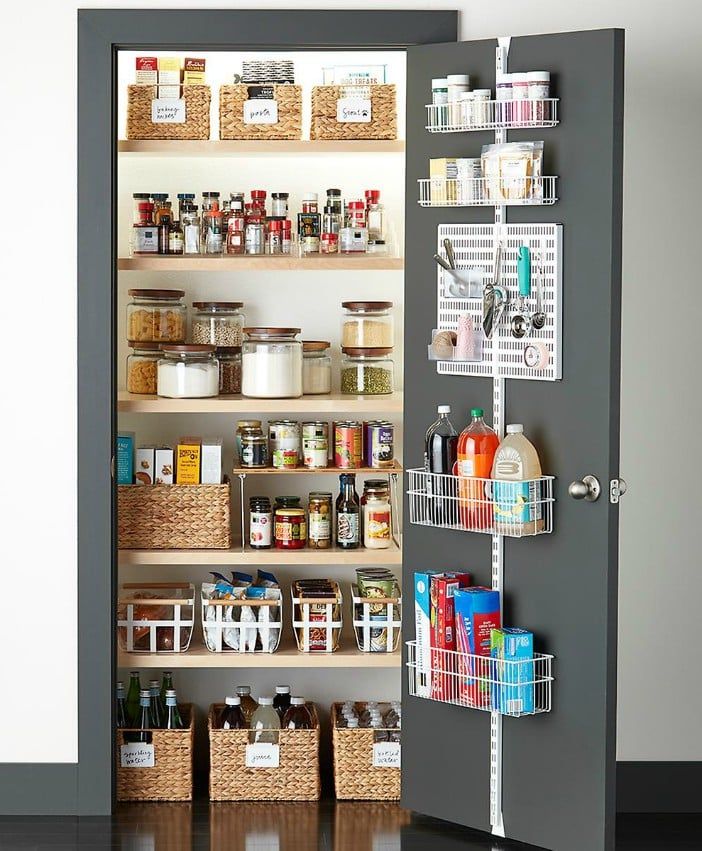 Elfa white wire kitchen door & wall rack ($120.50). Maximize your pantry space by utilizing the back of your door this ingenious system. The baskets can be easily repositioned to fit items large and small, and the utility Board with Bins gives you endless options for storing small spices, baking necessities and more. Find it here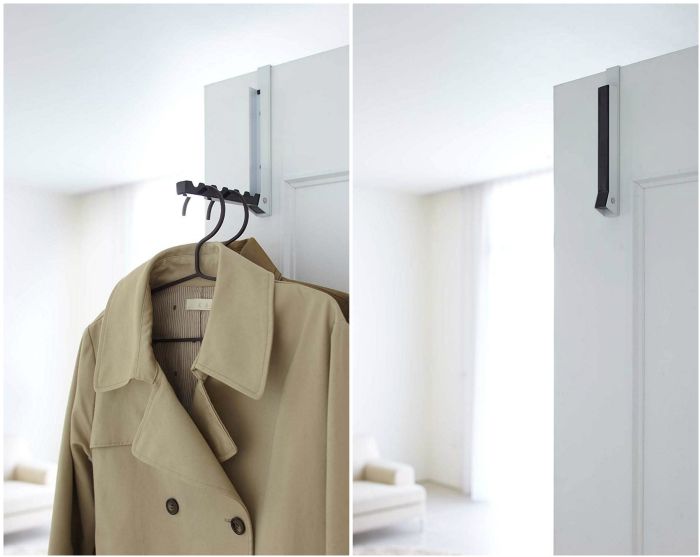 Smart folding over-the-door hook ($14.99). This simple over-the-door hook is an useful addition to any room and adds convenient space to hang up coats. It can be folded up when not in use to minimize space used. Find it here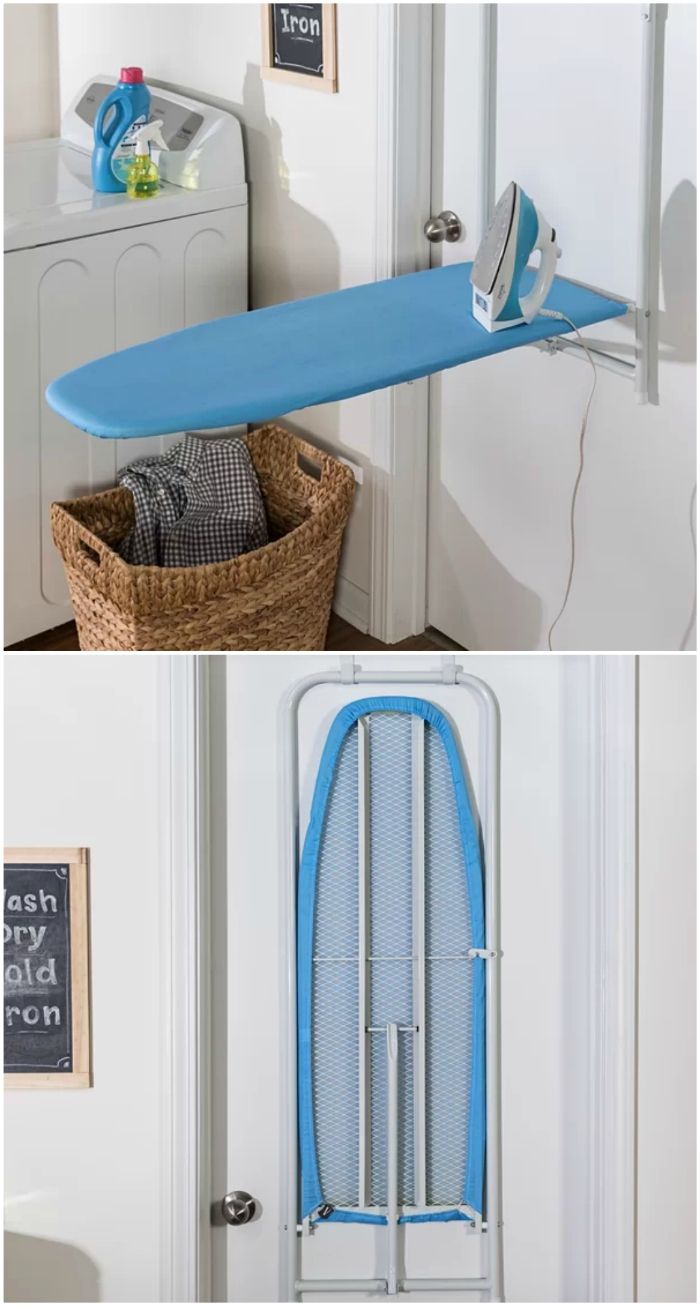 Over the door ironing board ($28.99). This ironing board easily hooks to the back of any door, folds up or down when you're ready to steam, and makes sure your room is never on the worst dressed list. Find it here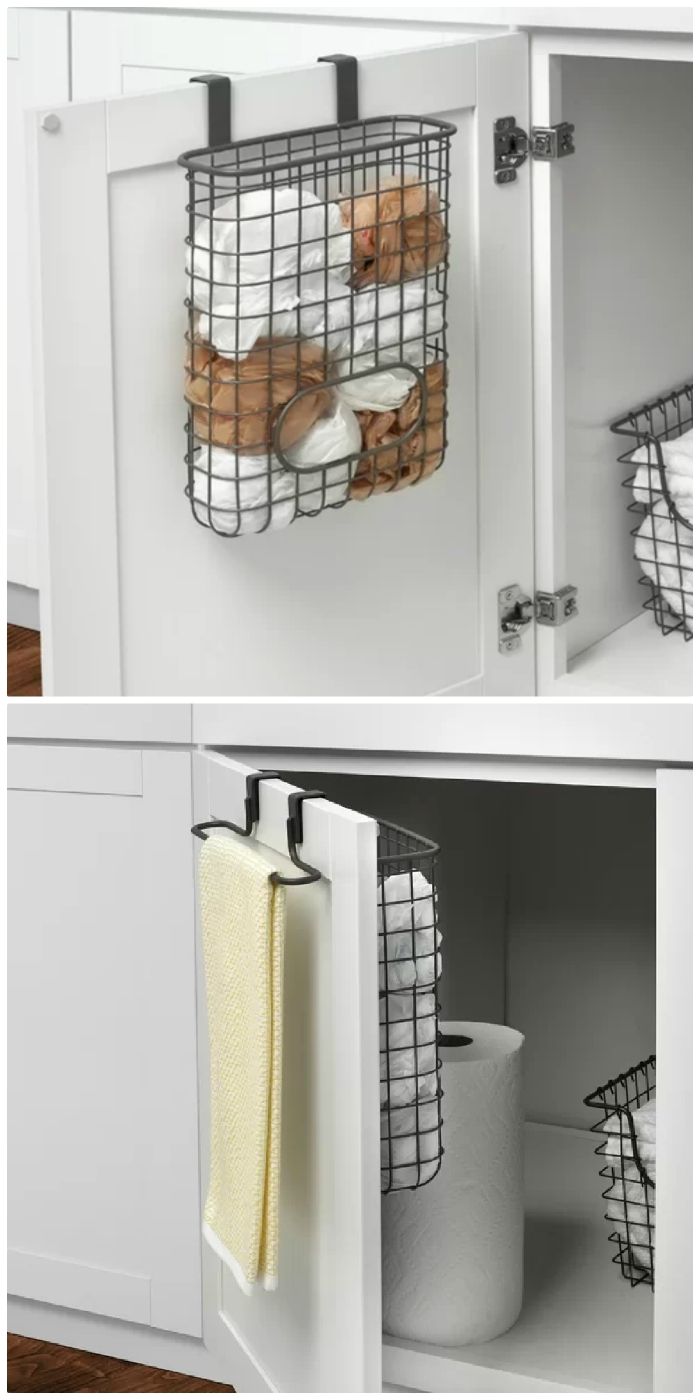 Grid over cabinet door organizer ($21.99). this cabinet door organizer is the perfect 2-in-1 space saver. The basket stores those unruly plastic grocery store bags that can be easily removed from the wide opening at the bottom. The opposite side keeps hand and dish towels conveniently within reach. Find it here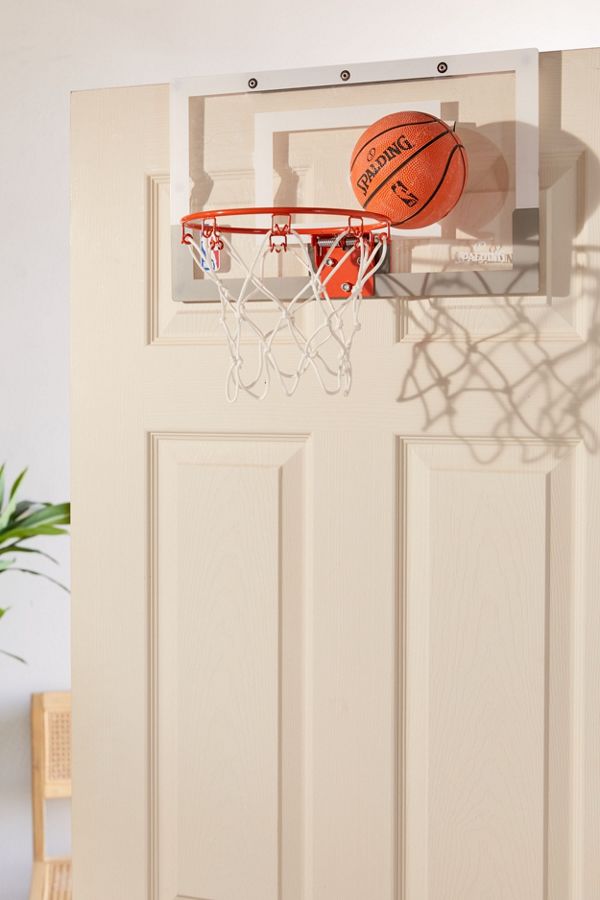 Over-the-door slam dunk mini basketball hoop ($35.00). Get a slam dunk every time with this over-the-door mini basketball hoop. Find it here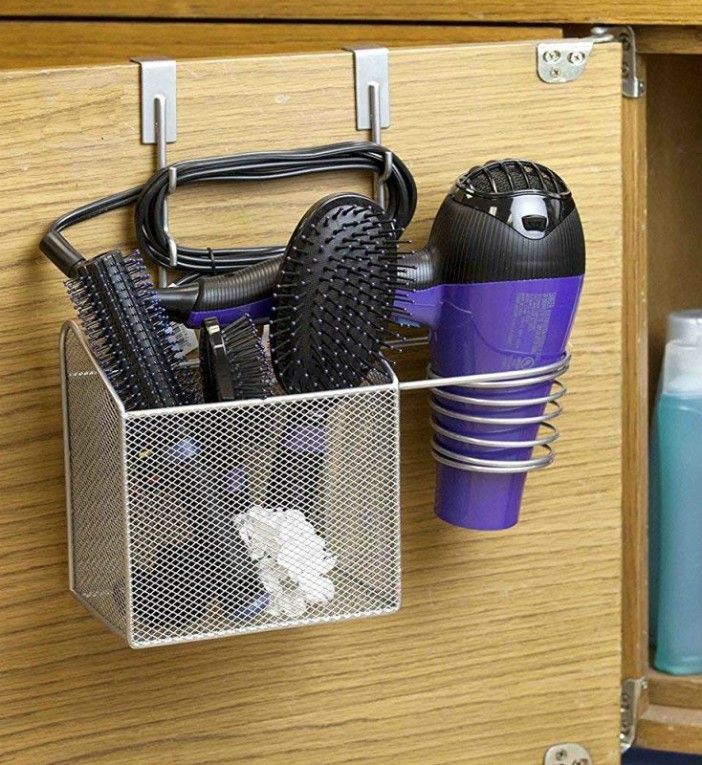 Over the cabinet hairdryer holder & organizer ($15.99). Store and organize your bathroom essentials in this over the door organizer. 1 main basket and 3 springs to hold brushes and hairdryers. Find it here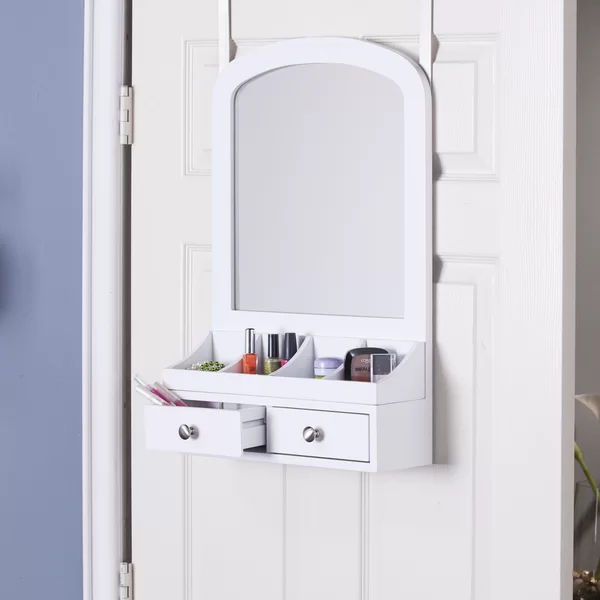 Moriah over the door jewelry armoire with mirror ($79.99). Face framing makeup mirror anchors compartmentalized storage for everything from cosmetics to crafting ribbon. Find it here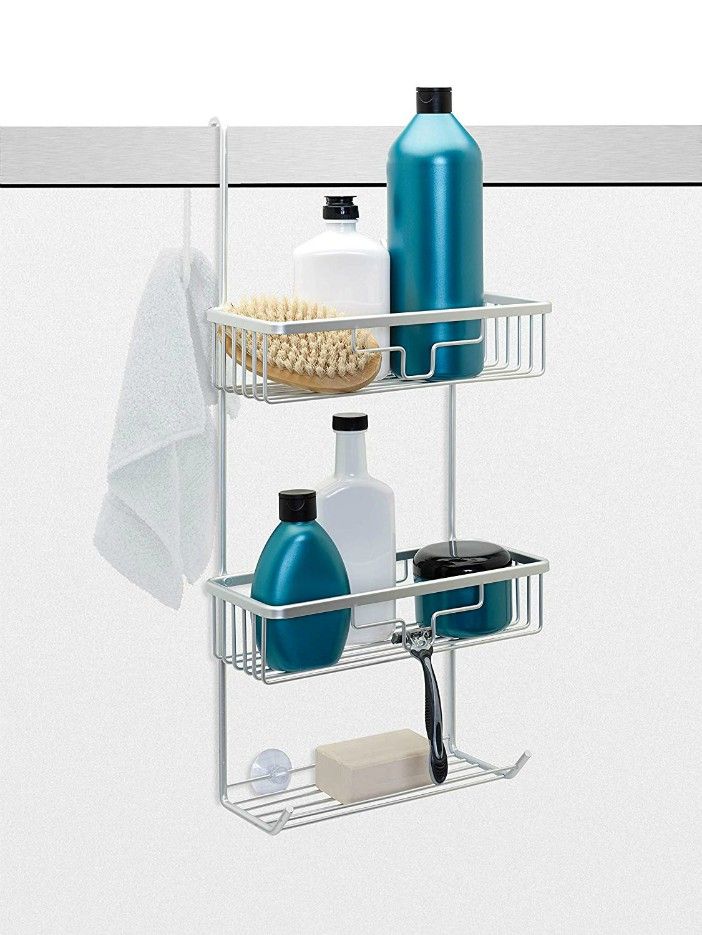 Over the door shower caddy ($43.07). This shower caddy creates valuable storage in bath areas that have a shower enclosure. Two baskets for bath and shower products are complemented by a soap tray, built in razor holders and hooks for hanging storage of washcloths and shower poufs. Find it here
Mkono set of 2 over the cabinet door organizers ($17.99). This over the cabinet organizer can store a variety of items ranging from spices and dish sponges in the kitchen, to hand towels, soap, toiletries and makeup in the bathroom. Find them here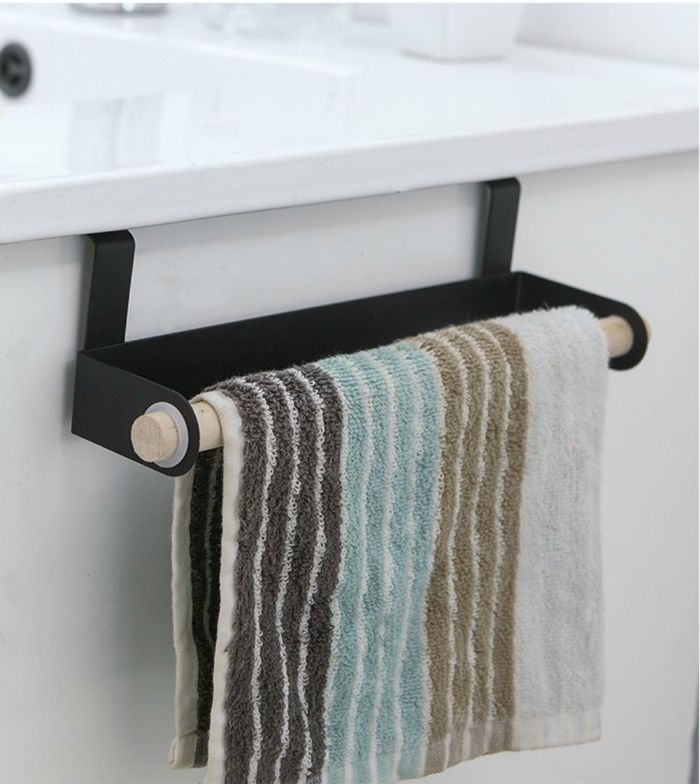 Set of 2 over the cabinet door towel bars ($11.99). Add some style and storage to your kitchen with these elegant towel bars. Find them here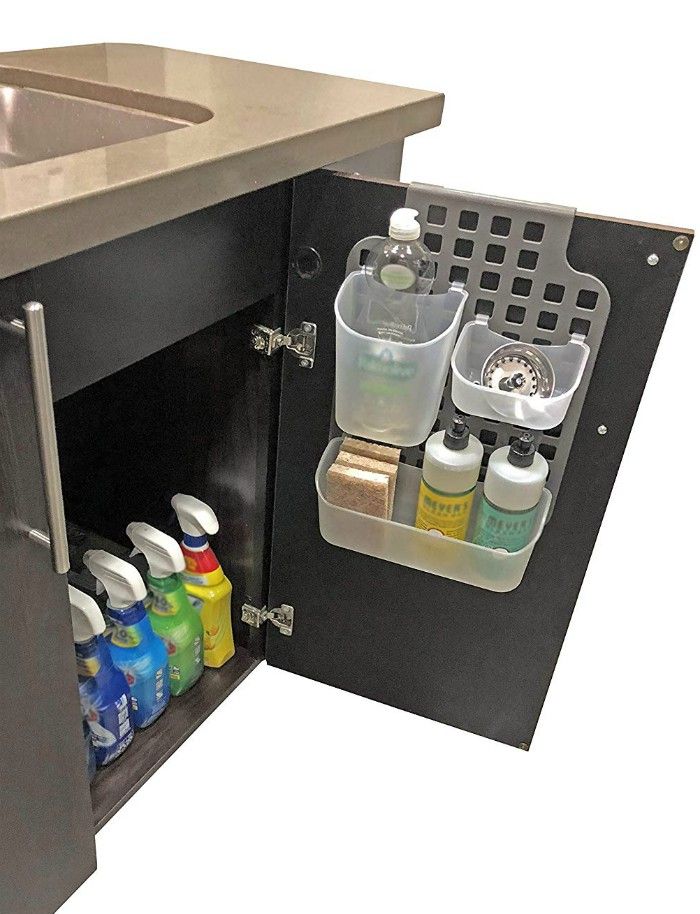 Over the cabinet door organizer ($19.99). Great for holding kitchen and bathroom supplies like plastic wrap, foil, wax paper, sandwich bags, cleaning Supplies, bottles and much more! Find it here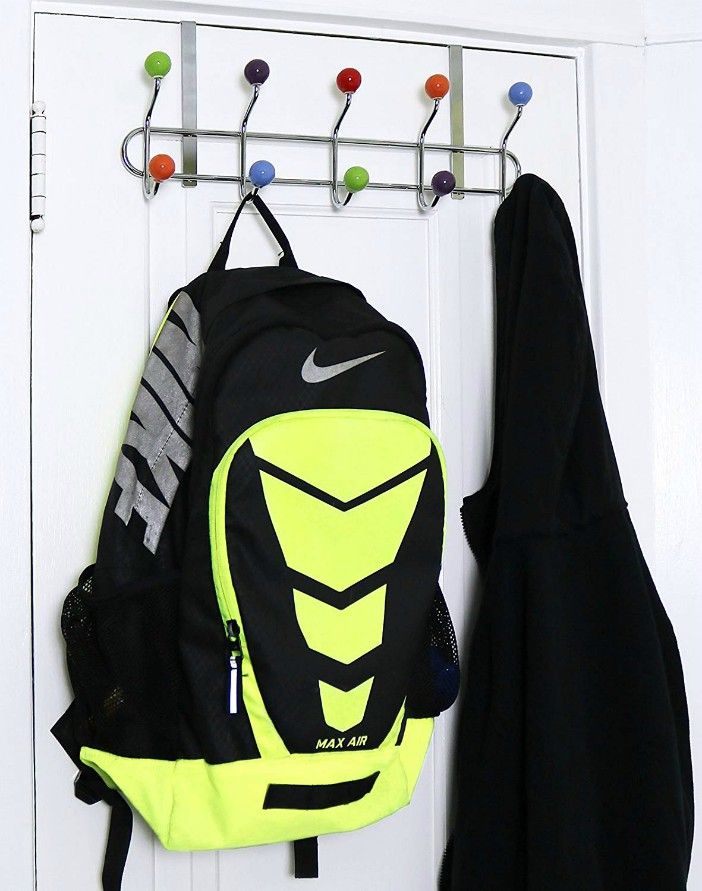 Over the door hook rack ($17.79). This trendy rack provides hooks for hanging and organizing backpacks, coats, umbrellas, purses, belts, towels, bathrobes and more. Find it here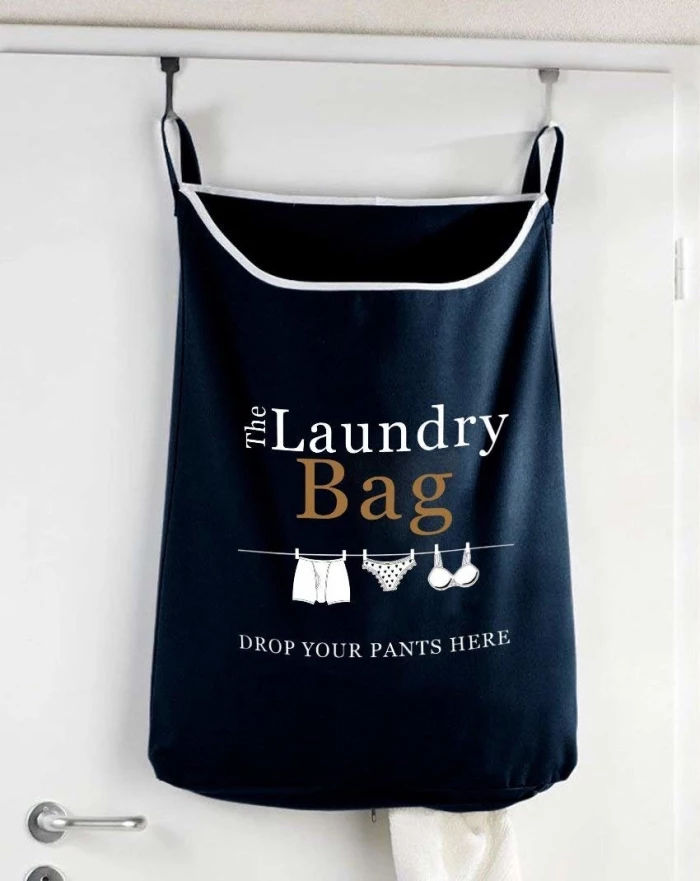 Hanging laundry hamper ($19.96). When you find laundry in the strangest places, the Hanging Laundry Bag won't keep you dangling. Hang one in every room, so dirty laundry can easily be dunked in. What's more, the convenience of hanging it means it will not take up much space. Perfect for small spaces, en-suites, small bedrooms, bathrooms, dorms or for travelling. Find it here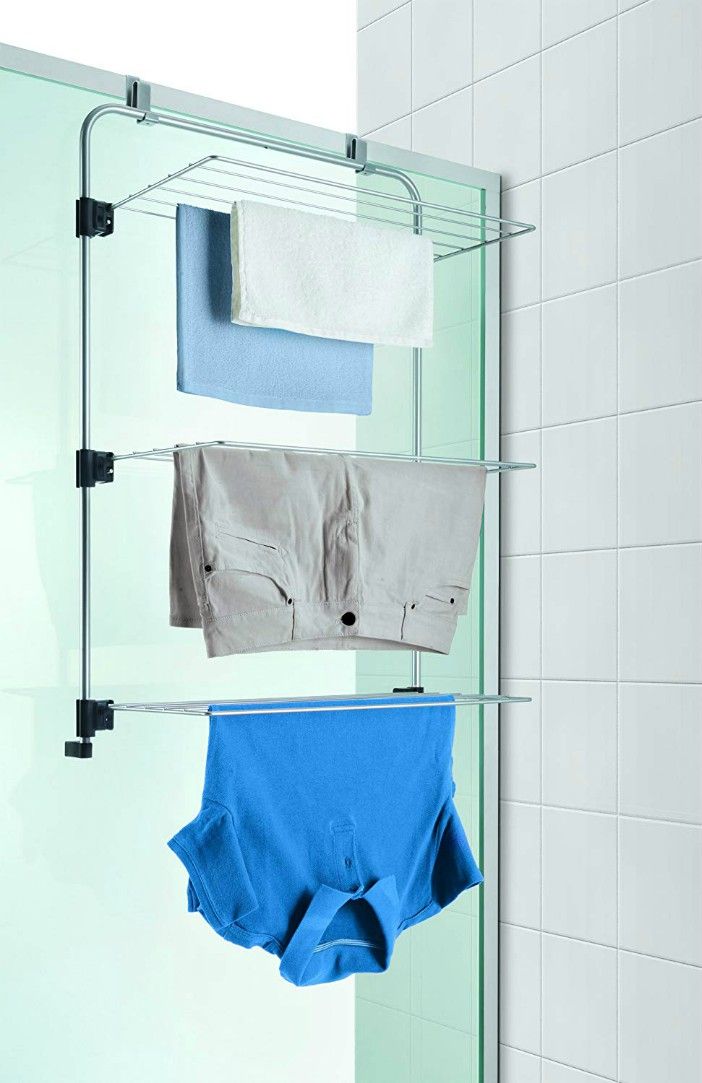 Over-the-door laundry dryer ($33.99). This over-the-door laundry dryer has 3 foldable grids that are perfect for those wasted spaces at home, behind the door or on the shower door. Find it here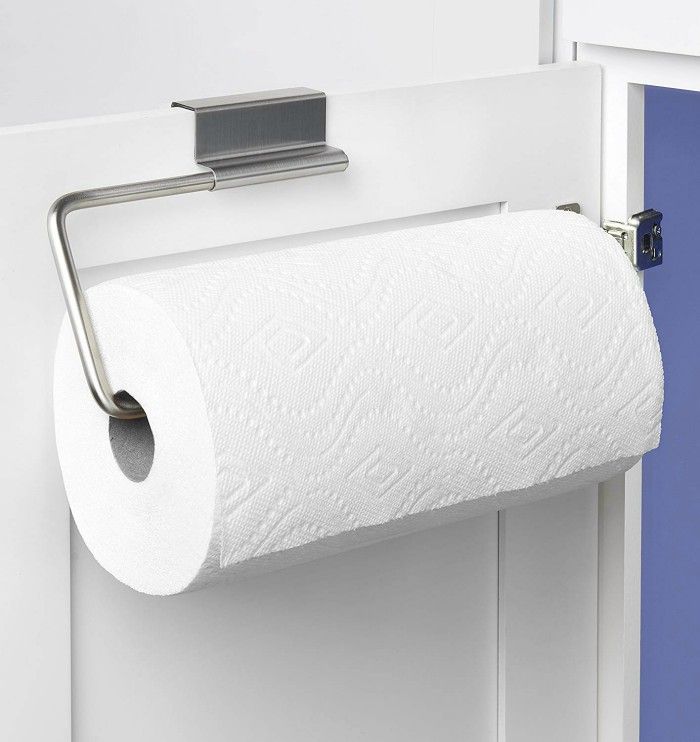 Over the cabinet paper towel holder ($11.69). Keep paper towels at your fingertips with this over the cabinet door paper towel holder. The perfect small-space solution for kitchen, bathroom, laundry, boat and RV. Find it here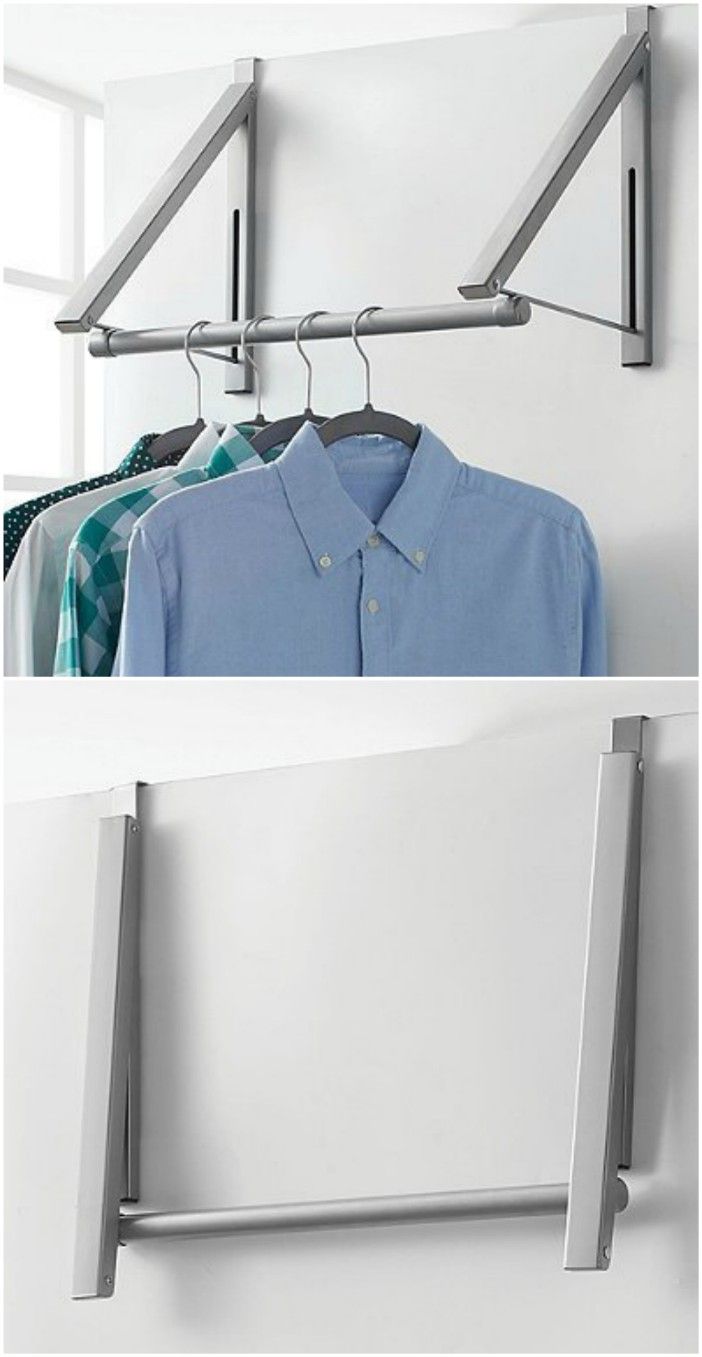 Over-the-door collapsible closet rod ($27.41). This rod can easily be folded to stay flat against the door, when it isn't used. Find it here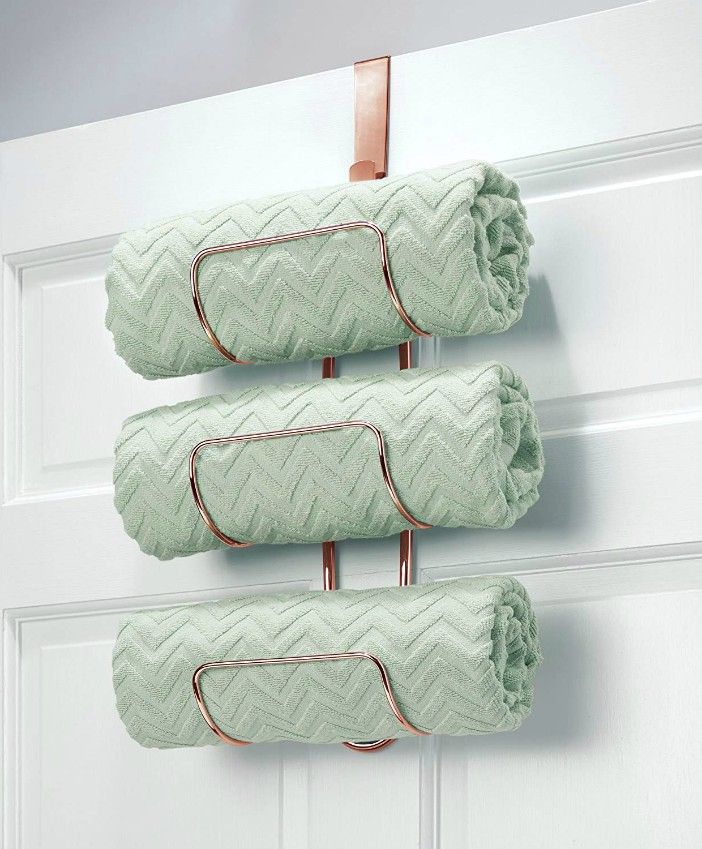 Over shower door towel holder ($15.99). Three curved vertical arms hold and store towels of many sizes. Make the most of unused space on the back of bathroom doors; Position where it's most convenient for your bathroom space; Use just one, or use multiples to create more storage just where you need it. Find it here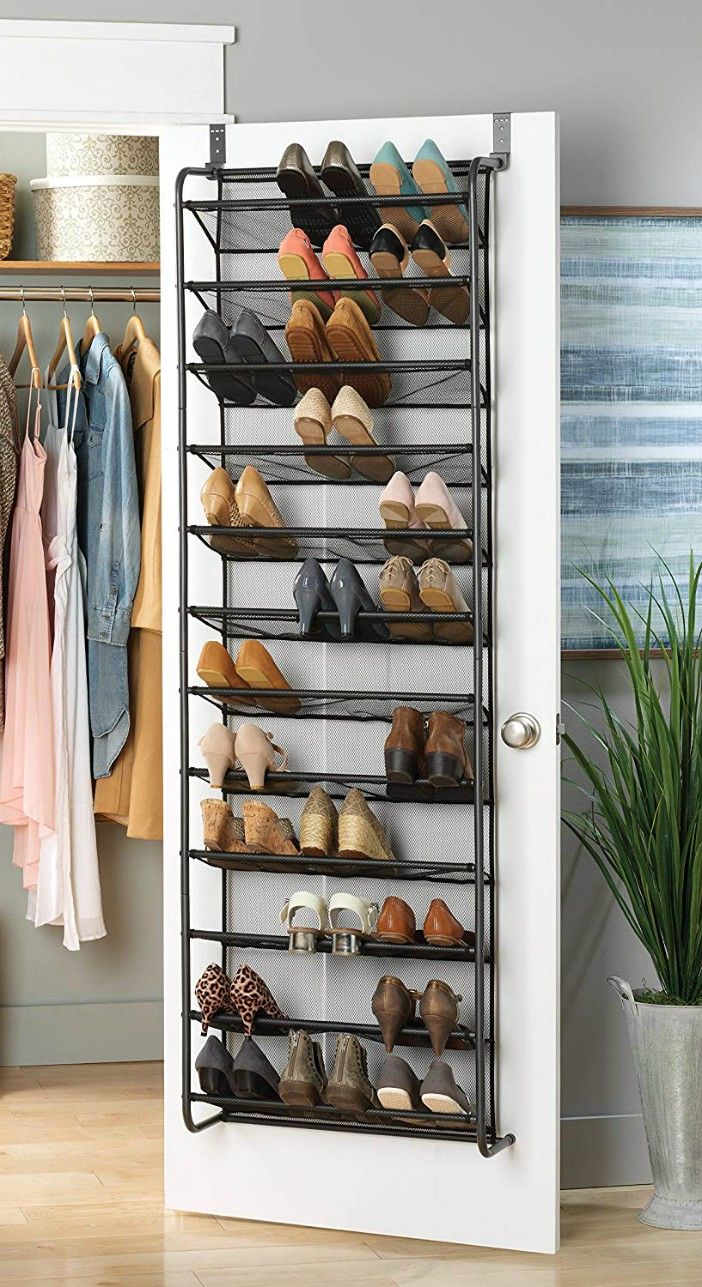 Over the door shoe rack ($38.01). While using that dead space behind your door, this shoe rack holds up to 36 pair of shoes. Find it here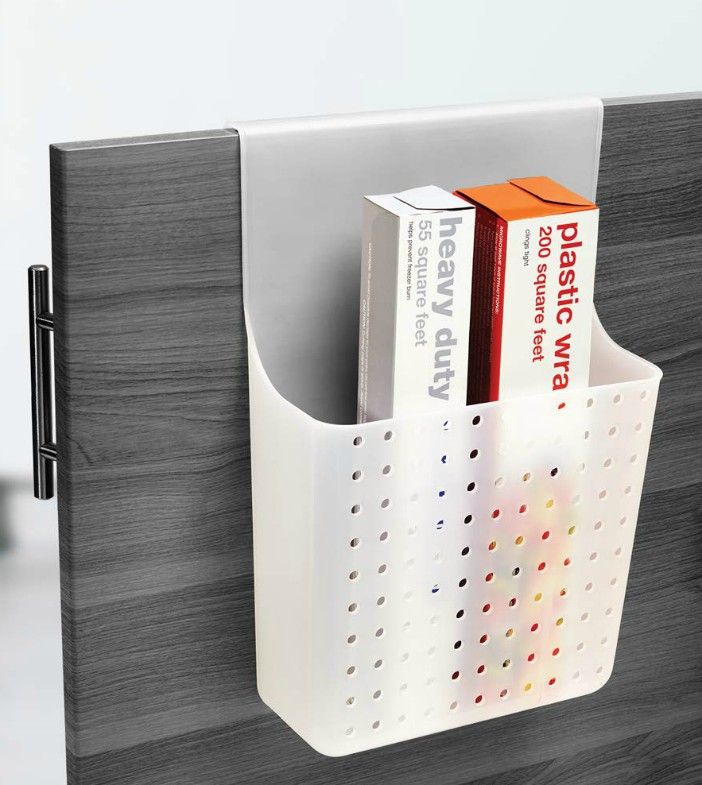 Over door wrap organizer ($7.46). Use this organizer to store your miscellaneous plastic wraps, aluminum foil, or baking papers. It easily hangs over most cabinets doors while the soft-grip lining keeps the organizer from slipping. Find it here
Please note, some links on this page are affiliate links. If you make a purchase through an affiliate link, I may receive a commission at no additional cost to you.