You may remember Michael and Carlene Duffy from the famed Australian TV series, The Block. This dynamic duo, who own styling and interior design studio Cedar + Suede, is now ready to take you on a new adventure. Instead of styling a home, they can show you how easy it can be to renovate a caravan, especially if you're not ready to tackle a home renovation just yet.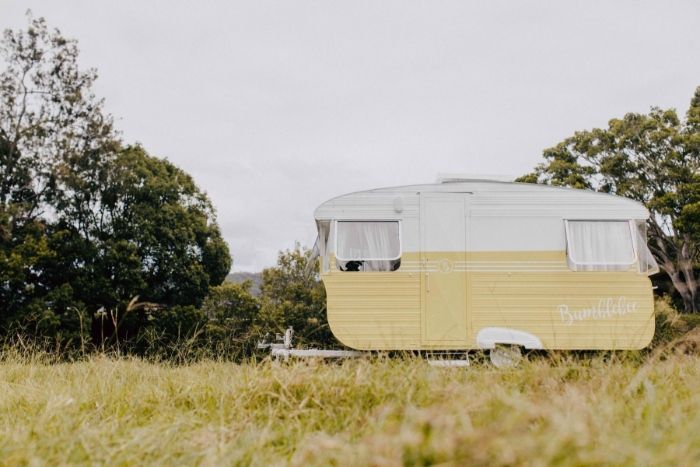 Michael and Carlene decided to purchase a 3.6-meter caravan from the buying and selling site GumTree. They made sure it had no significant structural problems, plenty of storage, an onboard water system, and a gas stove. They were all the staples to make this caravan a complete success.
Then, the planning began. The pair sought inspiration from Instagram and Pinterest, created a mood board, and devised a workable layout for a couple to be comfortable. They then chose a base color – yellow – which would be the backbone of all their styling choices. The resultant effect was one of a bumblebee.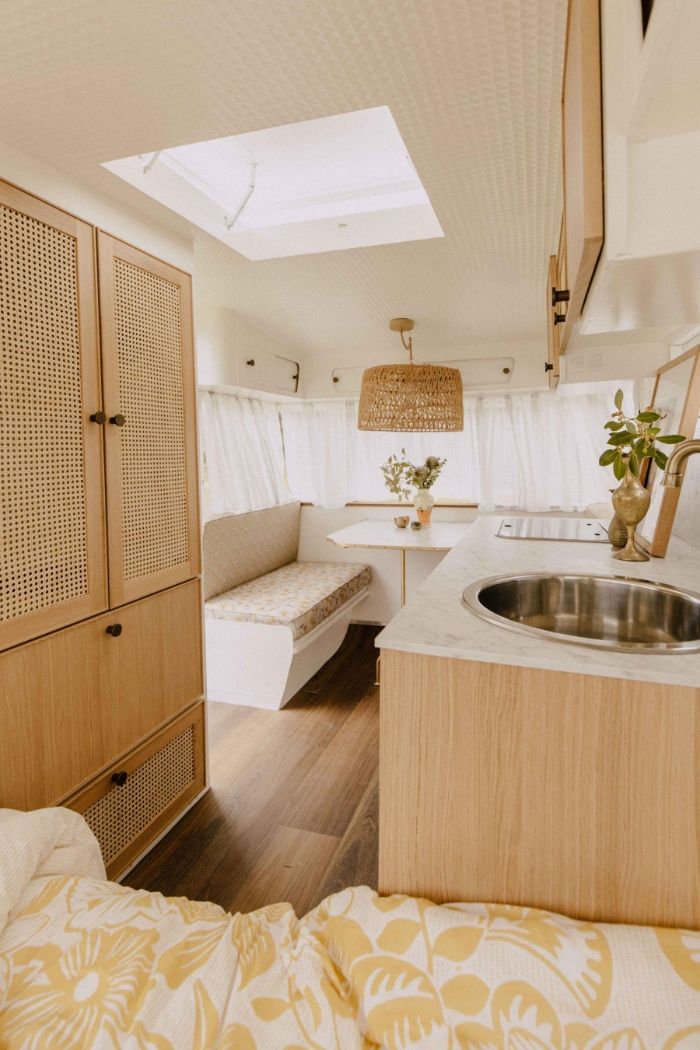 The 12-foot Franklin caravan on a single axle proved no match for the power of the pair's creativity. They laid new vinyl plank timber-look flooring, made high-density seat cushions in yellow, and ensured everything fit to scale without overcrowding the space. They even added beautiful touches like new tapware for a bit of class, and light shades that would make the area pop.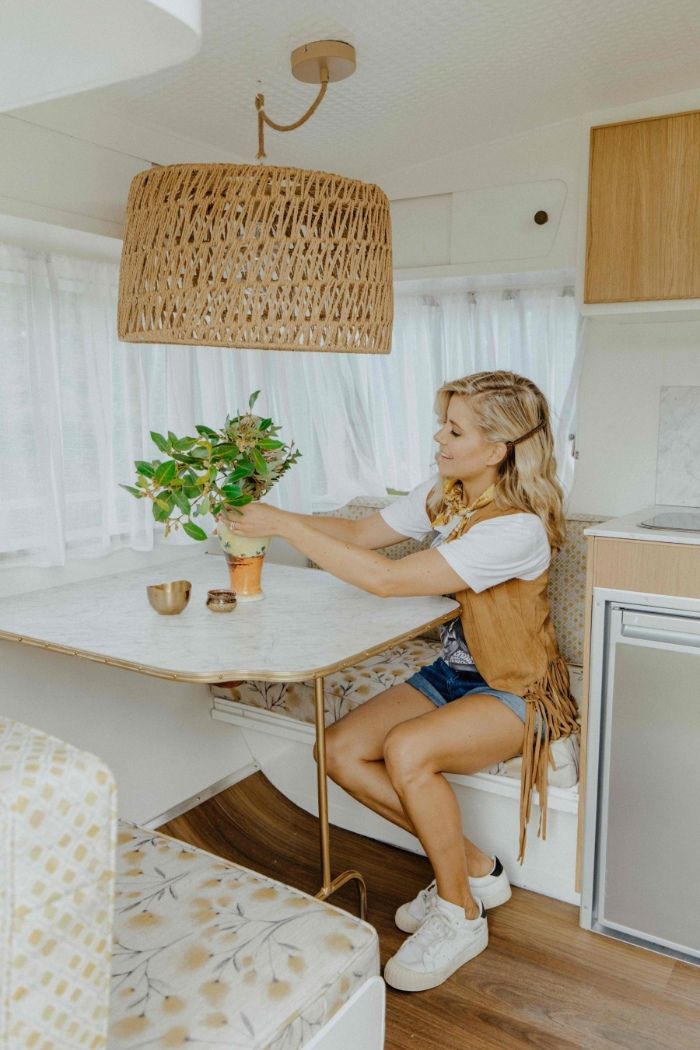 Carlene said renovating a caravan can be expensive, but there are ways you can cut costs. For example, you don't always need to remove everything until you have a skeleton caravan. You can work with interiors – however dated – until they look elegant and classy. You can also replace cabinet doors with ones that suit your theme better, or add new, better-fitting curtains in the color scheme of your choice.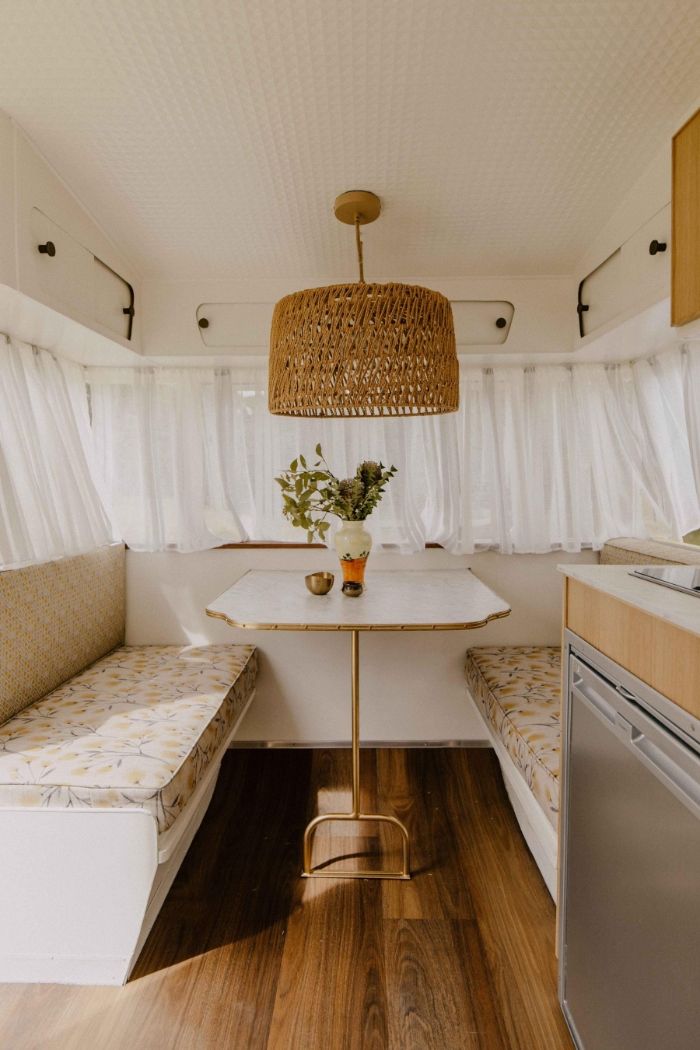 Even seating fabric can transform the area, regardless of whether you thought it was too dated to save.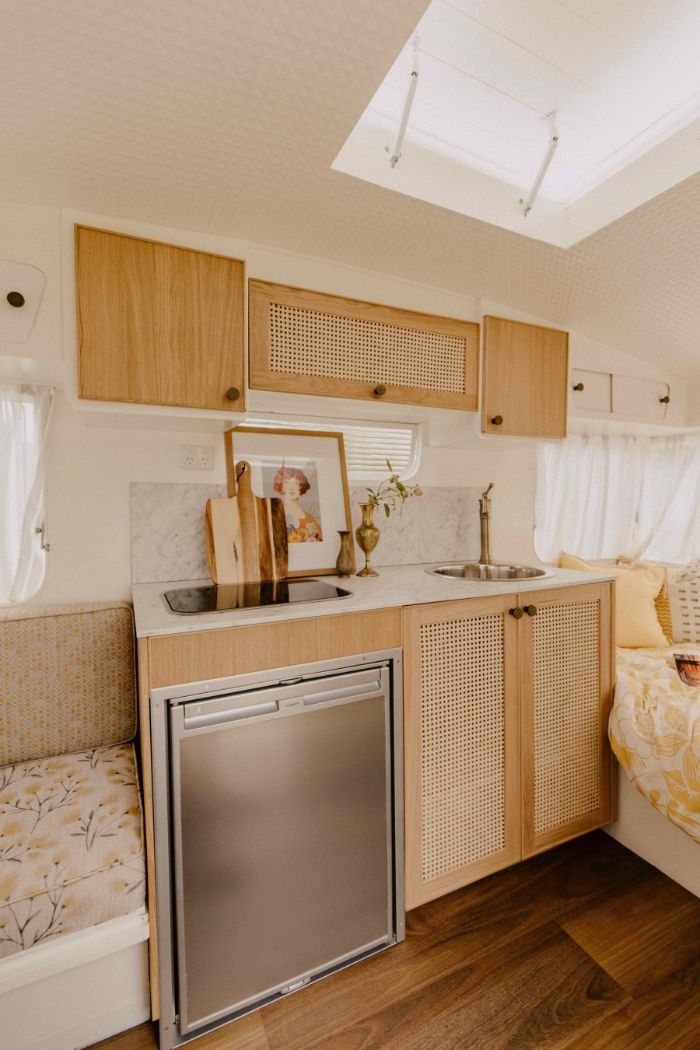 The rattan and oak cabinets tie in seamlessly with the yellow theme, while the marble laminate bench and splash back boast an easy-care appeal.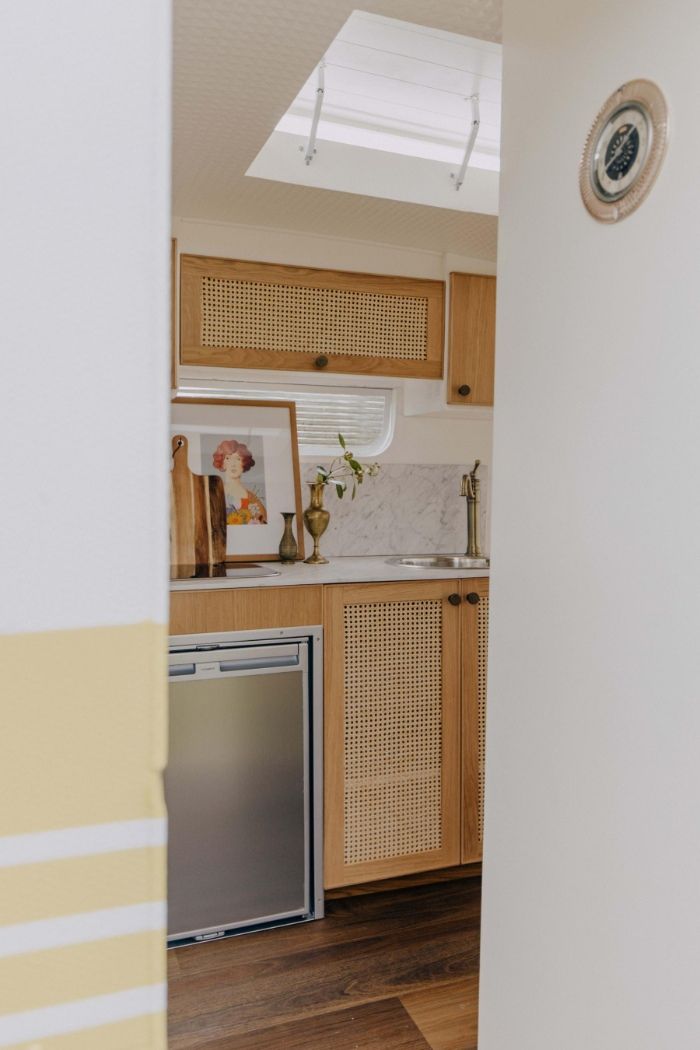 The fridge is lockable for travel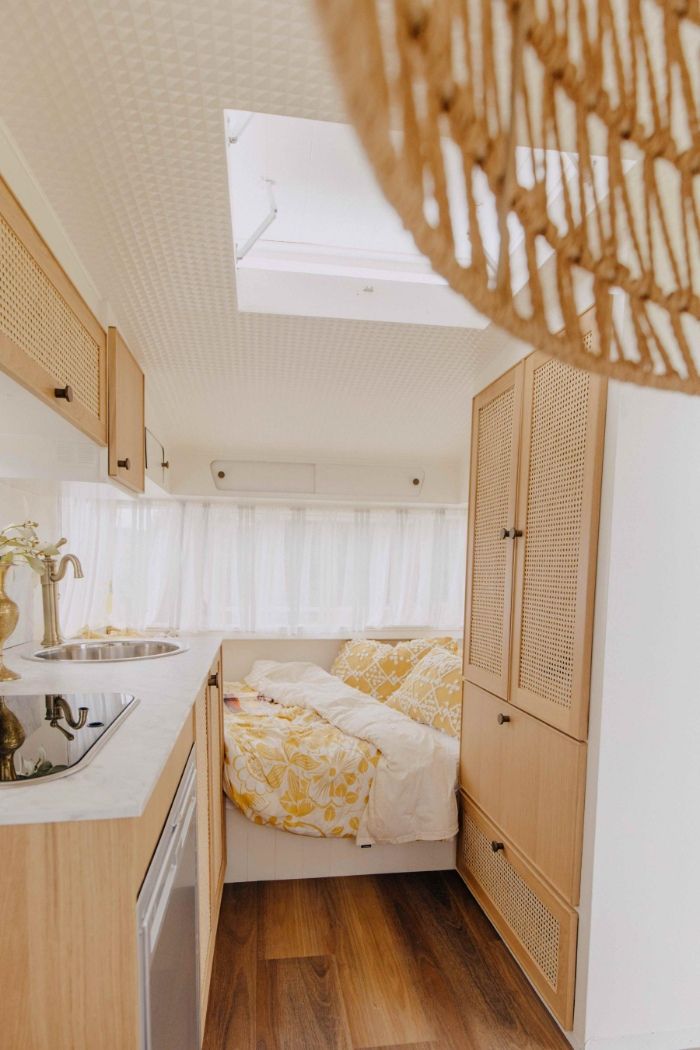 Even storage is not a problem, with under seat and bed storage and a generous wardrobe.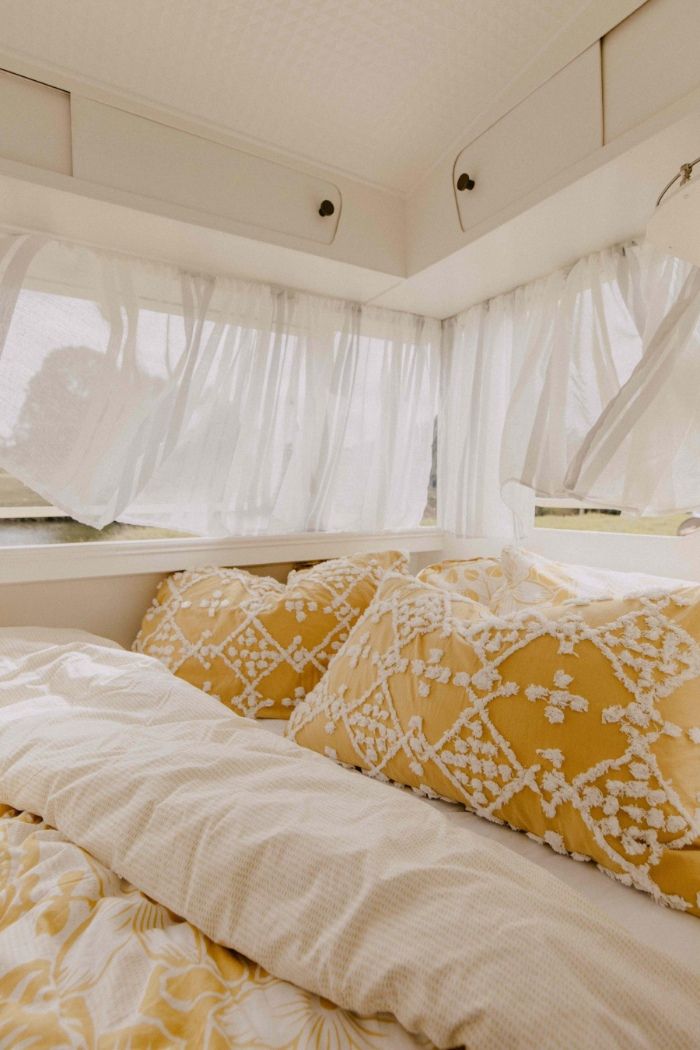 At the other end of the caravan we find a comfortable sleeping nook that is perfect for a couple on holiday.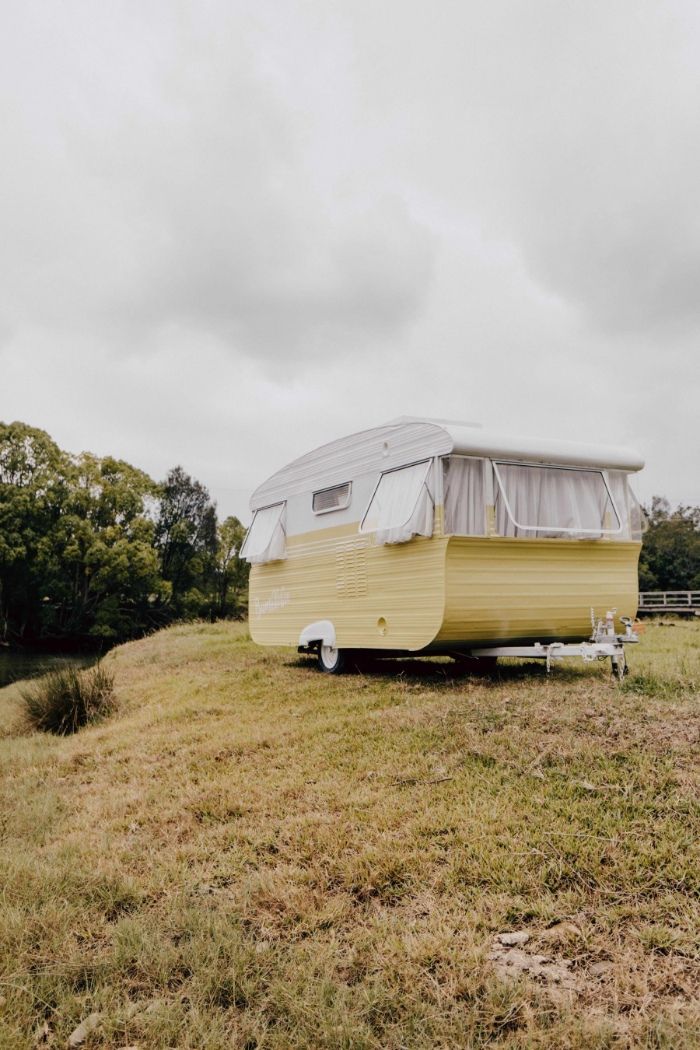 The Bumblebee caravan sold for $24,000 after its full renovation.