In 2016 Casper Schols designed and build a garden house as a hobby space for his mother. The innovative Garden House featured sliding timber and glass walls and received a lot of publicity, which led to several prestigious awards nominations from New York, London, and Eindhoven. He was soon awarded a scholarship to attend the Architectural Association in London, where he remained from 2016-2019. It was during this time that Cabin ANNA® was born.
The exterior of this cabin features Larch fir, while the interior is finished in Birch ply and Douglas fir. It gets its overall inspiration from railway buildings, and it's hard not to fall in love with its looks and design.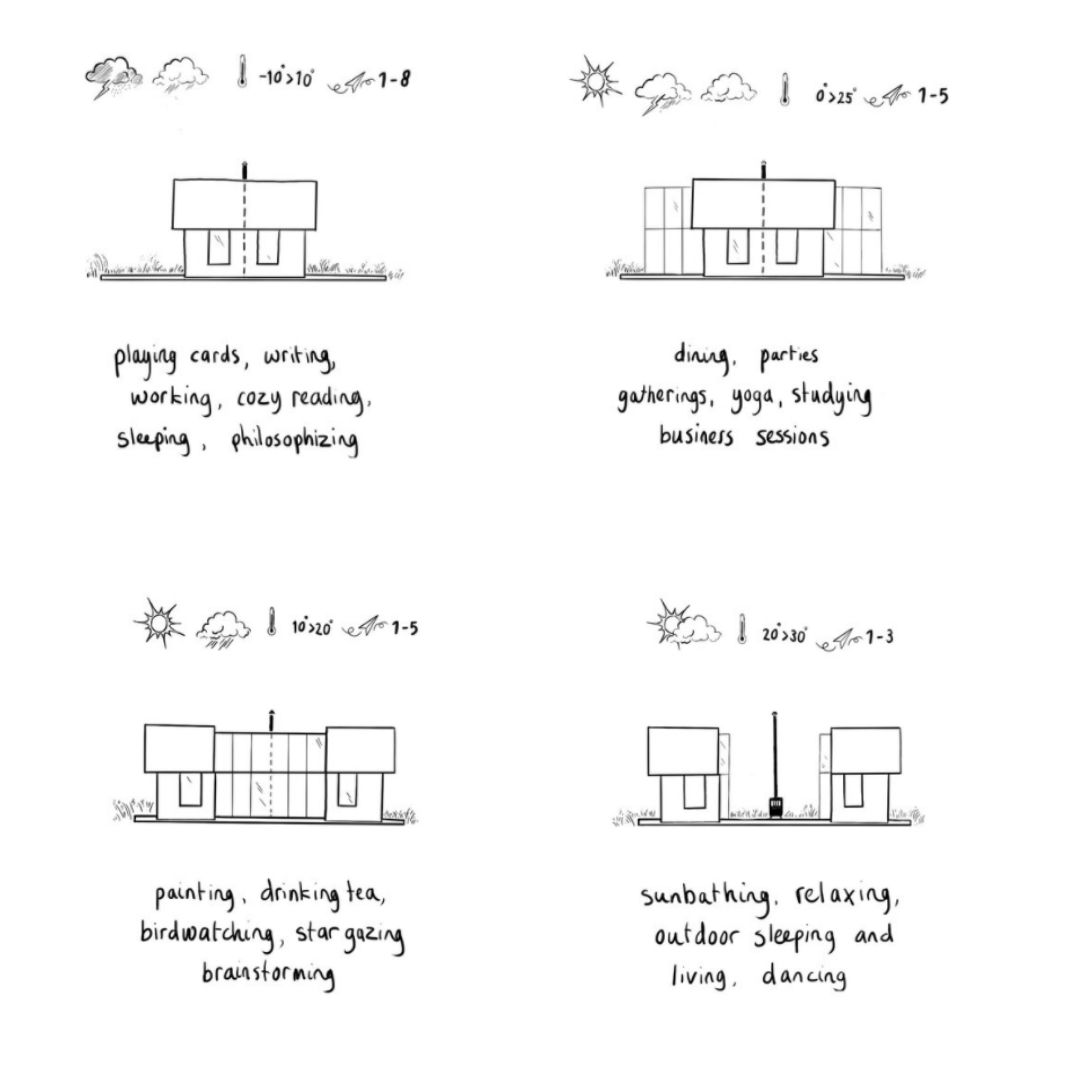 This cabin looks complicated on paper, but its functionality and simplicity have made it a standout option for many purposes.
It's a single cabin that has four configurations. Use it as a closed cabin, slide the walls to open up the centre with or without a glass roof, or have it enclosed on either side.
Because this cabin is so customisable, it suits a wide variety of purchasers. You can use it as a home, a home office, a holiday retreat, a workspace, or another purpose. It's available in three models: ANNA® Me, ANNA® Stay, and ANNA® Meet.
ANNA® Stay is suitable for a holiday retreat, a guest house, and living and sleeping. ANNA® Meet, on the other hand, is ideal for yoga, meetings, educational groups, and similar. ANNA® Me is a desirable living, sleeping, and working cabin, with suitability for holidays and anything to suit your unique needs.
The cabin has a ground floor consisting of a living area, kitchenette, dining space, bathroom, and bed. There is also a secondary mezzanine floor with a low ceiling and removable ladder access. The entire space is heated with a wood-burning stove, but Cabin ANNA® purchasers can also install central heating systems if they wish.
You can purchase ANNA® Stay now, and it costs around USD 100,000, including furniture, but excluding taxes and building costs. It can be shipped worldwide and delivered as one piece or a flat pack that takes around five days to assemble.